Apostle Stephen E. Young, Sr.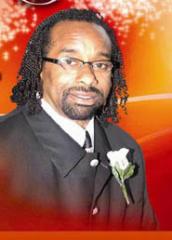 Our spotlight for the month of October, 2011 is Apostle Stephen E. Young, Sr., who is Bishop and Pastor of Holy Christian Missionary Baptist Church for All People, also known as the House of Praise, located in Washington, DC.  Apostle Young has had a long and committed relationship with the DC residents, especially its youths, and he has played a tremendous role in helping to uplift lives to inspire them to become their best selves.  We will talk with Apostle Young about his life's journey, about what he attributes to making him the person he is today and about his future plans, both for himself and his congregation.
Destiny – Pride: Good afternoon, Apostle Young. Destiny – Pride is honored that you accepted our invitation to be the Spotlight of the Month for the Month of October 2011. I have known about you and all the great work you have been doing for the residents in the communities of DC for many years, and had an opportunity to interact with you during Mayor Anthony Williams' Administration. I now want others to get to know you as well. To start off, tell us about yourself – where and to whom were you born, and a little about your family background.
Apostle Young: Well, I first of all want to say hello to you, and I appreciate you giving me this great opportunity to be able to come and share at this time. I'm busy and I know how busy you are and our schedules are so overwhelming. So to spend time with you today, I'm very happy.
I'm a native Washingtonian – born here in Washington, DC. My mother and dad, we all grew up here in Washington. I'm the brother of four other brothers and a sister – my mom and dad had five boys and one girl. Out of five, there are only two boys left, and my sister. Three of my brothers have expired, and my mom passed last year. My dad is presently in a rehabilitation center.
Being a pastor, I have a very challenging schedule; I have a lot of things that I have to do. I have a little over a thousand people here. That's a tremendous responsibility. And being a native Washingtonian and trying to do whatever I can for people, it's always challenging. You try to do what you believe is best for people and for the community. At our church, we have two services – 7:00 and 10:30 in the morning. This is what has been keeping me occupied.
Destiny – Pride: Well, we are going to get to that. What part of the City were you born?
Apostle Young: I was born at – it had another name, before it was DC General, but I can't think of the name . . .
Destiny – Pride: Gallinger.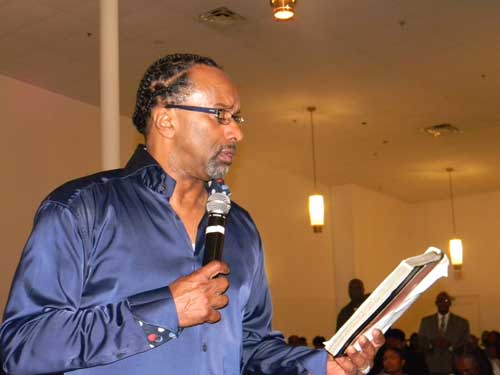 Apostle Young: Gallinger. That's it. I don't remember, but my mom said I was born at Gallinger on December 22. My mom said it was a very treacherous night – a blizzard, the snow was really heavy – and I took my time coming. She said I was born at about 8:03 that night. I never looked back.
Being born here, you love what you do here. I love what I'm doing and believe that God doesn't have us anywhere where we're not going to mature.
Destiny – Pride: So what "part" of the City were you born?
Apostle Young: You still want to know what part of the City I was born?
Destiny – Pride: Uh-huh [laughter].
Apostle Young: Okay. Well the part of the City I was born – it was 913 F Street, NE. Around the corner from 913 F Street, it used to be No. 9 Precinct.
Destiny – Pride: I know where you're talking about.
Apostle Young: Around the corner from No. 9 Precinct is Maryland Avenue, and that's where the upper-class people lived – the Caucasian people – up on Maryland Avenue. If you lived on Maryland Avenue, you were "somebody." I was a little boy, and went to Golden Elementary. My wife [Elithia] – we grew up together – her dad helped to build Golden Elementary. I was at 913; she was at 911, and she's been chasing me ever since [laughter].
Destiny – Pride: What are your academic achievements?
Apostle Young: Well, I went to Golden Elementary; then from Golden I went to Truesdell Elementary. From Truesdell, I went to Paul Junior High; you're not a Northwest guy, so you wouldn't know this. So we moved from 913 F Street to 819 Longfellow – from Paul Junior High to Calvin Coolidge.
Destiny – Pride: The folks up there at Coolidge thought that they . . .
Apostle Young: I'm a Coolidge coach. . . If you see the coolest coach, you're looking at me, and we always had a rivalry with McKinley. I then did a couple of years at Howard, and I did four years at the Washington Baptist Seminary. Dean Jones, because I didn't finish Howard, was kind of disappointment in me because he wanted me to fulfill my responsibilities. But here's the worse case scenario – when you're married and are trying to go to school. That's a tremendous responsibility.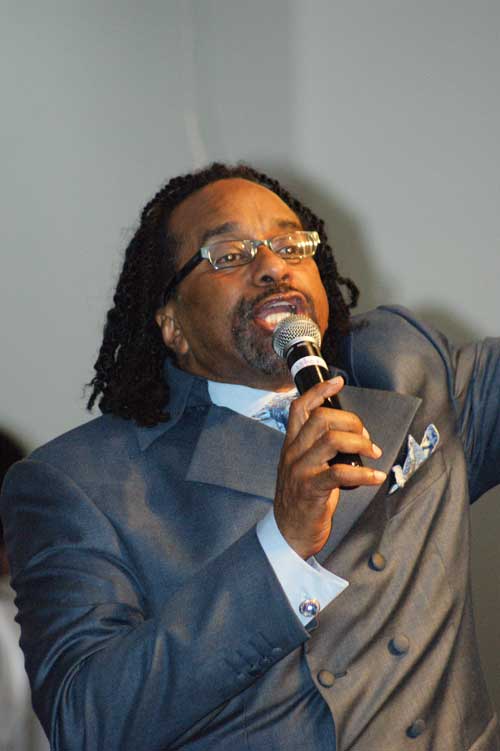 Destiny – Pride: What were you majoring in at that time?
Apostle Young: Religion, studying theology.
Destiny – Pride: So it always was theology.
Apostle Young: Well, between you and I – but, of course, I know it's already out – I had gone to Ohio State University, but got homesick, because I had never been away from home. I got weak in that area and had to come back home because I couldn't do it. So I just came on back home, got a job working at Walter Reed; I worked at Walter Reed for the longest. Then I started teaching at UDC and I had various other jobs. As I think about it, I think maybe I should go back to work [laughter].
Destiny – Pride: What in your upbringing do you attribute to helping to shape you into the person you are today?
Apostle Young: Well, for all of that, I have to give the credit to my family. I've been a family person all my life because of how I was raised. I was a good boy. I was "Stephen" at home; I was "Steve" in the street. But what has kept me is that I had respect for my mom and my dad. I believed in and honored them. Because of the way we were raised, we were a closely knitted family. When you don't have a whole lot, you can be humble. It's when we get a whole lot that we forget how to be humble. We look and see that we have bunk beds, and everybody's sharing the bunk beds – two in each bunk bed. And then we look and see that we have only one TV; we knew we had only one telephone. When I look and see that we didn't have a washing machine or a dryer – we had to wash clothes in a tub using a scrub board – you don't know anything about that [laughter].
Destiny – Pride: Yeah, sure you're right! [More laughter]
Apostle Young: And then we had to take the clothes out and hang them on a clothes line, with clothes pins. I know that you have more experience in that area. But I can look at you and see how plush and polished you are and see that you never suffered like that [laughter]. We all ate together. When it was time to eat, everybody ate at the same time. We had time to go out to play and have fun, but when the lights came on outside that meant everybody comes in or come inside the door. So just being raised a certain way.
Destiny – Pride: Were your parents very religious?
Apostle Young: Oh, yeah. We originally came out of Providence Baptist Church – Rev. Stephenson. Providence Baptist Church is on Kentucky Avenue. From there, my mom found another little church called Jordan Baptist Church up on Emo Street, in Capital Heights [Maryland] – Rev. William Smith. Rev. Smith, I owe a whole lot to him.
Destiny – Pride: What's his name, again?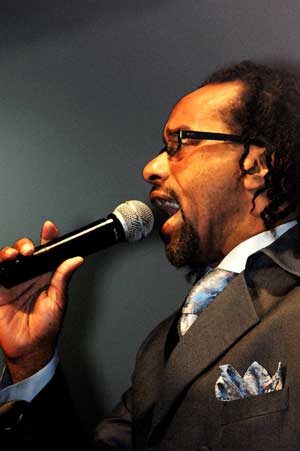 Apostle Young: Rev. William James Smith. Rev. Smith marched and walked with the late Dr. Martin Luther King, and I attribute a lot of my ministry to him because most of my training came from him. I was with him for so many years. I started off in the choir, then started up as a junior deacon. Then from deacon there was the call to the ministry, so I became a minister in training – working my way up. Now, when I say that, that didn't keep me from wrestling with myself – trying to discipline myself to get out of the street. This didn't happen like I'm telling you; it was a walk-and-a-half. I don't think I should have said that on this tape, but it's too late now [laughter].
Destiny – Pride: Yes you can, because you can take a look at my spotlight [February/March 2011]. I think that your journey is a reflection of your tenacity of where one has come from to where they are. I think that, as we navigate through this, you'll get an opportunity to really expound upon that. Who are some of the individuals who have had the greatest impact upon you and the choices you have made in your life?
Apostle Young: Well, I have always been one to try to never let my mother and father down.
Destiny – Pride: And what are their names
Apostle Young: Apostle Young: My mom's name is Mabel; my dad's name is KD. My dad's mom had so many kids that they ran out of names, so they started giving them letters. They named him "KD."
Destiny – Pride: So his name really is "KD"?
Apostle Young: "KD" [laughter]. I laugh myself. So I asked, "Pop, how come you're the only one who didn't get a name"? He said, "They ran out of names." [Laughter]
My mom passed, and I always talk about my mom, because she was a tremendous inspiration to me. My church originally started in my parents' home. We had a meeting at their home. I pulled most of my family together because I wanted them to meet and to come up with a ministry. And so it originally took place in my dad's and my mother's home, and we never looked back – 1992; we never looked back. October 3rd we started church, and it's been uphill ever since. Sometimes it looks like it's downhill, but anything you're doing for God is uphill. The most inspiring people are my mom and dad, and Rev. Smith was a great influence to me. He tremendously helped me, matured me, helped to nurture me, helped season me – groomed me to be where I am. He always said that I was going to go places that he would never go, but I would never let that get to my head.
Destiny – Pride: Before becoming the Shepherd of the Holy Christian Missionary Baptist Church for All People, you were a community activist. Tell us what was it that prompted you to become an activist.
Apostle Young: Well, my motivational behavior and speaking. I would go to schools to speak and I guess I got a name for myself from all of these homicides. Even before I started my church, people would call me and wanted me to try and talk to the youngsters and try to pull people together. Ms. Ella Worsley was the one who really go me caught up in this debt I'm in because she was out there trying to find a place for me to have church.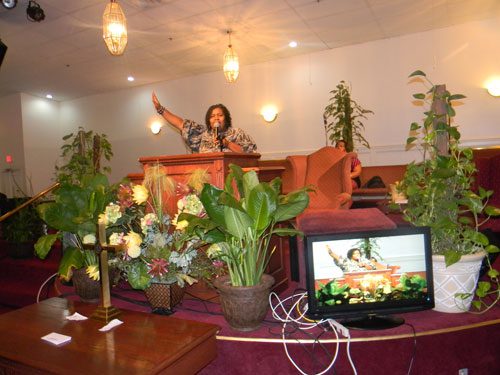 Destiny – Pride: And who is she?
Apostle Young: Ms. Ella Worsley was like my godmother. She was a lady who heard me speak and followed me and supported me. She is President of Worsley Enterprises. They have multi-projects and businesses all over the city and all over Virginia and Maryland, and she was the one who really searched to try to find some place for me to hold church.
My main influence was over on Brandywine Street, when I had a youth work-study program. I had about 55 kids over there, and received about $100,000 a year from various charitable connections that we were able to convince people to try to help. The program/project entailed the kids going to school, and after they got out of school they would do their homework and would then work a couple of days after school. This was before the youth projects that people now are doing. I was the one who did it over on Brandywine Street and it was very successful. Over the five years – maybe it was six or seven years – only two of my girls got pregnant and only one of my guys got locked up. The rest of them graduated, went off to college or the military, or got married. I was very, very pleased with them, but when the money stopped coming, the program folded. I then started spending more time doing church work. Ms. Worsley allowed me to use her restaurant, which was down the street – 4611 Nannie Helen Burroughs and Gault Place. I started my church there. From there I went to the Progressive headquarters over at Dr. Pitts – Nannie Helen Burroughs School, across from Washington Funeral Home. That was my second location. My third location is right here where we are now. It has been frustrating, but rewarding, when you have the determination to do something that's going to be a blessing to others. That has always been my calling, trying to help other people, and I always say I'm going to die that way because of my love for people. I love people, and a lot of times you can lose your life, if you're not careful, trying to help people. A lot of people are not appreciative of what you do, so you have to be very careful and cautious of how we extend ourselves.
Destiny – Pride: I also understand that you have some musical talents. Tell us what those talents are, what got you started, and if and how you are using them today.
Apostle Young: Well people say that I have a good voice. I sing a little bit; I don't do a whole lot of singing, but they claim I'm a good singer. I used to sing with a guy – well my brother originally sang with him, but I would do background with him when this new hit song came out: "Diamond in the back; sunroof top, digging the scene with a gangster lean, wooh-ooh-ooh," by William DeVaughn. My brother originally did background with him during the recording. I came from a Baptist background, so the little singing I do, you can't lose that. I don't care how much dancing and shouting and worshipping you do, once you get it in you, you don't lose it. Yes, I love singing. I love using the gifts that God gave me, and the little talents that I do have, I try to expose them wherever I am.
Destiny – Pride: I think you partially answered this, but when did you actually get your call to the ministry? What was it that just pulled you into that direction?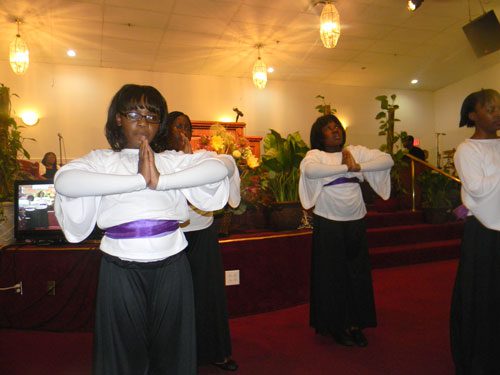 Apostle Young: Let me tell you. I was getting high one day – I never will forget it. I was at Johnny Mack Tyler's house – a buddy then, but he's gone; I did his eulogy. I was getting high, smoking, drinking. I was the one who made Wild Irish Rose a $1 million seller [laughter]. Now I know you never drank nor smoked. [Laughter] So I was out there smoking, when I just felt the need for me to change. There was a strange feeling that came over me in the kitchen that day. It was a feeling that I had never felt before, and I kept hearing the voice of the Lord – I know it wasn't the devil's voice, because the devil isn't going try to make me "stop" smoking. [Laughter] I knew that was God telling me to put that "Easy Wide" down; put those "Tops" up. If it were the devil, he would tell me to roll another joint! [laughter] I laugh sometimes because some Sundays when I'm preaching I'll tell them how I was so petty when getting high that I would smoke the stems and the seeds. [Laughter] That's before your time [more laughter]. But not just the smoking and the drinking, but the company I was keeping. They got high everyday! They got high every day!! Everyday that we got together. They would call and say "Come on around." So I'm getting up, getting dressed to go out and kill myself. [Laughter]
I came up in a God-fearing atmosphere, but all of us stray. Not some. All of us. Anybody who tells you they came from a perfect family – who never had any flaws or interruptions – is lying. I came from a good family. We didn't have the best, but my mother would go to Morton's and McBride's, and then to go Kopy Kat's and Green's. She would go to all those stores like Woolworth's, which you know was a major store back in the day. She would go there and buy clothes, Easter stuff and Christmas clothes. Most of us who went shopping, all we knew was that McBride's had toys.
So after knowing I had something going on with me, I started weaning myself away from my former acquaintances. When they didn't see me anymore, they swore up and down that I was coming back; but when I came back, it was to witness to them.
Destiny – Pride: I think that your point is well taken here. Something that we had back then were some praying parents.
Apostle Young: Apostle Young: And we had more discipline.
Destiny – Pride:  Right, and I think I have had similar trials and tribulations that you had.  My mother was constantly "praying me up," and was happy when I told her that I had decided to turn my life around.  So I think I hear the same type of calling that you had, but more importantly, my mother gave me the charge of not being content that my life had changed, but now I had an obligation to help the Lord to tear down that "house" that imprisoned you.  And that's what I see that you are now doing in your journey.  And that brings me to my next question.  You are now the Apostle of the Holy Christian Missionary Baptist Church For All People, located here in DC.  While there, you continue to work with some of our City's most vulnerable and at-risk youths and residents.  How are they responding to your ministry?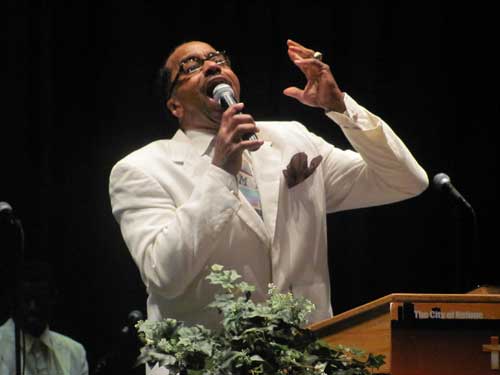 Apostle Young: Well, I was the first in Washington, DC to have the "Gun Buy Back" Program.
Destiny – Pride: Explain to our readers what that was.
Apostle Young: The Gun Buy Back Program consisted of . . . well let me just start off by saying that I was the first one to have the neighborhood, or community, to turn guns in. I was the first one: "Bring your gun; lay it on the altar; no questions asked." From that I went to: "Bring your gun to a designated location; we'll give you a hundred dollars and a bible." Then it went from $100 to $200. I was the first one, and I used our church money. The City was supposed to have reimbursed me, but we never got that. Fenty and Williams were supposed to have reimbursed us, but we never got it. Chief Kathy Lanier knows that when we did the first Gun Buy Back, we gave $200 per gun. One guy brought ten guns. The only thing about it was when they would come with the guns, some of them would send someone else because they were afraid they would be asked questions. But the agreement was that nobody would be asked any questions about the guns, like where the guns came from. They just had to turn the guns in, get the money and go; even if you signed an "x" or your name was "John Doe." You didn't even have to show ID. We just wanted the guns. The first year, we took in about 75 guns. The second year, we took in about 400 guns. The third year, we took in three hundred and something. After that, every other year we would do it.
Then I would do a "Peace in the Street" event, where I would shut down all of Nannie Helen Burroughs Avenue, which allowed us the opportunity to get the community involved – free rides; free food all day long. In October, instead of Halloween, we called it "Holy Eve." We had the bands out. We would give them some food, and we'd give them literature. I'd then speak to them. Some people claimed it didn't help, but I think it did. One thing you have to always understand: You're not going to always reach "everybody." It's like salvation. It's free, but not everybody wants it. So we just kept busy doing outreach, feeding the neighborhood, feeding the community. They ask me, "Where can we find you?" I tell them, "over there in Marvin Gaye Park if you're looking for me," because I never forget where I came from.
I'm the only pastor that walks the neighborhood. I'm the only pastor who will walk from here to Minnesota Avenue; from Minnesota Avenue to Benning Road. I'll come back, or I'll walk down Division Avenue, or I'll go sit in the park because I'm not threatened or am in fear of anybody, because I just believe that the neighborhood respects me enough.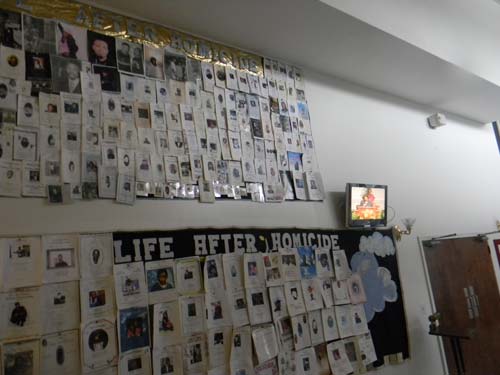 We've had a couple of break-ins, but when I say "break-ins," I mean somebody went up on the roof and cut the compressors off of the air conditioners. When the mid summer comes and I'm wondering why the air's not pumping, I learn that somebody took the compressors and all the copper out. So I conclude that somebody needed food so they took those things so that they could get something to eat. But, you're in the neighborhood, so that's what you expect. One year they took the church van – it was cold one night and I guess the bus [mass transit] took too long to come – and they took another of our vehicles, a big box truck. We found the box truck in Greenbelt and we found the church van in Clinton. But at least we got them back. There was no need to press any charges. I just wanted the police to find out who had them so they wouldn't hurt anybody. Challenges once again, but rewarding.
Destiny – Pride: You showed me your wall consisting of all of the young individuals that you have eulogized, who have died prematurely through homicide or through other atrocities, including the HIV/AIDS epidemic that has taken a toll on so many people in our City. What has that done to you psyche having to look at all of our young blacks who have fallen victim, especially recognizing the potential for us to have met that same fate, but "there go we but by the grace of God."
Apostle Young: Let me tell you, what's been so disappointing about that wall is that those kids never had an opportunity to really live – to enjoy life. When we were coming up, we played hopscotch, the girls played Double Dutch, we played Leap Frog, Hide-n-Go-Seek. We played house. We didn't have a basketball court, but we'd go to the corner store and get a peach basket or a potato cart, cut the bottom out of it and use it for a basketball hoop. These youngsters never knew about picnics; they didn't know what it was to go down to the Union Station and just splash in the water. They had no idea what it was to really enjoy life. We had to create stuff. We didn't have Sega Genesis; we didn't have Playstation 1 and 2; we didn't have iPads, cell phones; we never have camcorders, or DVDs or pushbutton TVs. When you get a whole lot and overload yourself trying to please kids, you give them too much, but you never give them knowledge. The first thing we learned in our home was common sense, and we learned home training: yes sir, no sir, yes ma'am, please, may I, can I. When I look at that wall, I am devastated, because there are many African American kids, and I have some Caucasian kids, I have some Haitian kids up there. They track me down, like I'm a superstar, as if I'm the only one who's got a word to say to a person who's expired or who's been gunned down, killed or murdered, and I've got to speak to the family members or I've got to be compassionate. I wind up being more emotional than the family, because I say to myself "Here we go again!" It's heartbreaking because I look at the parents. I look at these kids who have lost their fathers and mothers. I look at the parents because parents are not supposed to be burying their kids; the kids are supposed to be burying their parents. It's mind boggling; it's devastating to me.
Destiny – Pride: To follow up on just what you've said, what special insights or words of wisdom can you give to others about the condition of our young people and what it will take to turn them around? I want you to amplify on what you said about imparting insight and wisdom to our kids today. We can't turn back time. The iPods, iPads, Twitter, Facebook, all of those things are here, beyond the family structure. Where do we go from here? How do we get – for a lack of a better phrase – the animals, or the individuals, back into the barn?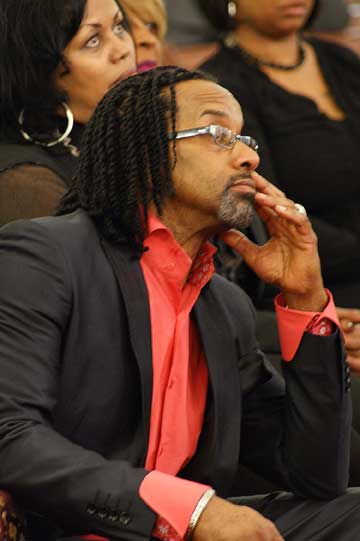 Apostle Young: I think, No. 1, we have to remember that the child does not control the parents; the parents – so to speak – control the child. The child doesn't have but so much voice in the house. Now, kids come and go whenever they get ready. When I was coming up, there was no, "I don't want to go to school" or "I don't want to go to church." You're going, whether you wanted to or not. We had a set time to go to bed; we had a set time to come indoors. A lot of parents now don't know where their kids are. When you have these kinds of mixed situations and emotions – some fathers who have abandoned their children and some mothers who have left their daughters or sons with the grandmother, and the kids are rebellious – I think what we have to do now is to reach out and try to get the kid and try to empower that child with a little more knowledge and understanding. It's all right to get high; its all right to smoke – we laughed about it – but I did that because I was ignorant at that time. I knew that I was identified by the company, or the surroundings, that I had engaged myself with.
I know for a fact that our school system has failed a lot of kids. I know you're not going to say anything, and you don't have to, but I know that the school system failed a lot of kids because, No. 1, they weren't concerned about whether the kids were coming to school – not all the teachers, but a lot of them. And then some kids would get to school, but didn't do anything but just sit all day. We wait too long until they fall between the cracks, and then we want to try to help them.
The "bad" kids aren't always the "bad" kids. The "idle" child, who doesn't have anything to do, can be just as dangerous as the one who has a problem. For instance, in the bible we have the prodigal son who was bitter and who left home. But the son who stayed home had that same mentality and attitude as the one who left. It's a two-way street. The good and the bad are always battling. You have these kids who are looking for other avenues. That's why they "party hearty," talking about "party like a rock star, funning all day long." There's no way in the world my little girl will be out until 3:00 in the morning. Where are the parents? What son would be out two, three in the morning? What do you have to do that you have to be out two, three in the morning? You're not working. You're not going to school. The clothes that you're wearing are so seductive and are so revealing. We would never have been allowed to be dressed like these kids. And the kids fail to really understand the implication of their pants being down, showing their behinds – these boys – showing their butts. They would never do it during "fed time" [imprisonment]. That's a fed move, with your pants down, showing your behind. What you're saying is that you want somebody to tackle that, or you want somebody to "hit" that. With your pants down, showing your underwear; and your underwear down, showing the crease in your behind, what you're saying to me is "do you want some of this?"
Destiny – Pride: I know what you're saying. I've been there before. That was one thing that you guarded during "fed time."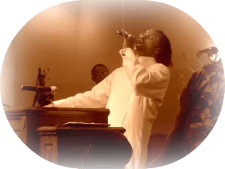 Apostle Young: You see these kids who are very backwards in everything – I'm talking to you today. You see these kids everyday that have no direction but believe that they have set their own goals for life, the way they want to live them, it is very incorrect. That is why the Police Department and everybody else have problems. I look and see how dysfunctional the whole "systemized" behavior of others and their conduct is – I mean across the board. Across the board there are flaws, and I'll say this: "bad" preachers make it hard for "good" preachers. "Bad" policemen make it hard for "good" policemen. "Bad" council people – make it hard for "good" council people. It used to be, if I got lost, the first thing my mother would tell me to do is to go to the police. But I can't send any kids to the police right now, because right now we have a very stand-offish behavior. You can look at the interviews and the hiring programs and processes. Kids are not working. They're not going to school. And we can come up with any gimmick that we want to come up with to try to say that we can solve the problem, but I think we've missed the mark.
Destiny – Pride: I want to go back to a point that you made earlier, because I do not want it to be lost. You amplified on a point that it's not just about bad kids, but these are kids who are, for example, like the two young ladies from Bowie State. They were not considered "bad" kids. They were both in college. Some of them are among our best kids. But the young lady felt that the only way she could deal with their disagreement was through physicality. How did we permit "jail" mentality to permeate the streets and infect our kids?
Apostle Young: I believe it's because of what they see. The look at TV; they hear the music. When you listen to the Caribbean beat – boom, ba-boom, ba-boom boom boom, ba-boom, ba-boom boom – that's a war cry. So when they hear that, they start jumping. What's in them responds to what they hear. That's what they hear, and that's why when they hear that music – "kill the ni***r, let the ni***r die. It's time for him to die; shoot him in the eye" – it sets them off. And nobody's checking these little boys. I'm telling you again, when I was coming up, my mother would go through my pants pockets. She'd go through the drawers – both the dresser drawers and my drawers – at the same time to look to see what I had. I could not bring toys or anything that she did not buy into the house. But that's not the case now, and that's why they can find guns up under the beds, drugs in the dresser drawers, shotguns in the closets; and cars around the corner that they didn't buy. Man, this is a bad interview!
Destiny – Pride: No it's not. No it's not . .
Apostle Young: I'm just like Ralph Waldo Petey Green. I'm just telling it like it is!
Destiny – Pride: No, it's not bad. For the longest I've talked about that beat. The Caribbean, the Indian beat. When they were getting ready to go out to war, that beat got them pumped up. So when you constantly hear that beat, and the cadence of the beat, if affects you. Like you said "MF" this; "F" that.
Apostle Young: "Suck" this; "kiss" that.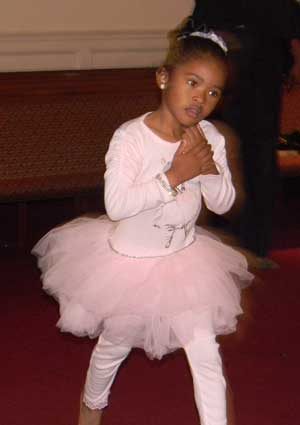 Destiny – Pride: You see them in the car, moving to that beat, getting into a frenzy. So when they have an encounter with somebody, they are so pumped up that I don't care how miniscule the situation is, they are ready to pounce.
Apostle Young: Apostle Young: They brag about how many people they've killed! Anytime a boy can kill a girl right down here on Benning Road. She was going to testify about something she saw, and they shot her on Benning Road. Not only that. The girl, Chelsea Cromartie – the bullet went through the aunt's front window. Then Princess [Jahkema "Princess" Hansen], who was shot in Sursum Corda. That's what upsets me about the police department. The detective went to her school to talk with her in public [about a murder he thought she had witnessed]. After he left the school, the brother or one of the family members who knew who had shot the guy said they saw Princess talking to the detective. They came and killed Princess. Princess ran up the street to what they call the Candyman's house, and they shot her numerous times – she was 14 years old! What in the hell has happened to us? And I'm saying to you that I fault the police department because they had no right to question a minor . . .
Destiny – Pride: Without the parents being there.
Apostle Young: They had no reason to question her, and if they wanted to question her, they should have gone to her home, or called the parent to bring the child in. That's procedure. But, when it's a black-on-black situation – a black detective questioning a black girl about a black man killing another black man – procedure is overlooked. So when she gets home, a black man kills her. And I'm appalled by the behavior and conduct of, not just the police department, but I'm appalled by the behavior of our own people, because it makes it seem like we've never had anything worthwhile, except a gun in our hands.
Destiny – Pride: Apostle Young, we at Destiny – Pride thank you for taking the time to share with us your life's journey and insights. We applaud you for the work you are doing in our neighborhoods, both personally and through your ministry at HCMBC as you continue to bring hope and awareness to our residents, and especially our young people, of the great potential that lies within them as their spirits and energies are channeled into positive self-fulfillment and enhancement. We thank you.
Apostle Young: Thank you, too, sir. I appreciate it always. We will always continue our friendship.
Holy Christian Missionary Baptist Church For All People is located at:
5110 Nannie Helen Burroughs Avenue, NE
Washington, DC 20019
Phone: 202 396-7720
Email: HCMBC@AOL.COM