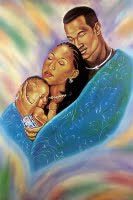 There is a myriad of services available to families who find themselves in circumstances that create hardships in their ability to appropriately provide for their family members. After performing the family's need assessment, Destiny – Pride will, through its various resources and programs, connect the family to appropriate alliances and providers that will get it to the services to which it needs to be connected. As a lead entity, Destiny – Pride will create a seamless system between the family and its network of community service providers to ensure a smooth transition of the family towards self-sufficiency.
In an effort to reach out to struggling families in the community, Destiny – Pride, in partnership with its faith-based component, will implement its "Adopt-A-Family" program where it will work with individual churches to undergird those families. In conjunction with the churches' assistance, Destiny – Pride will provide wraparound services by working with governmental agencies and community service providers to assist in the stabilization of those families.
If you are interested in finding out more about this service or other services we provide, you may contact us by phone at (202) 547-0202 – or fill out the contact form here – and someone will get in touch with you.