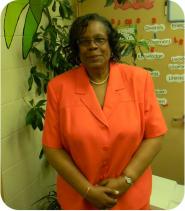 Our Spotlight of the Month for the month of June 2011 is Dr. Valoria Baylor, Principal of Martin Luther King Jr. Elementary School, located in Washington, DC. We will talk with her about her tenure there, and get her perspectives on where we are as it relates to the challenges faced by the school system and the children and students who are affected by it.
Destiny – Pride: Good morning, Dr. Baylor. Destiny – Pride first thanks you for accepting its invitation to be our Spotlight for the month of June. This school term is coming to an end, and we know there are a lot of close out matters that must be dealt with on the faculty side, so we are sure that, although it's an anticipated time for everyone, it's also a very busy time and we truly appreciate you accommodating us. Let's start out as we always do, learning about your beginnings: where and to whom you were born; are there siblings, a spouse and/or children.
Dr. Baylor: Good morning, Mr. Mayfield. First of all I need to let you know it's an honor to be with you and talk to you about my journey. Now, I'm a third generation Washingtonian and my big address from Southwest was 346 A.M. Place, Southwest. I remember the day that I couldn't go to Green Leaf School; I could go to Anthony Bowen because that's where the Negroes went then. I went to Anthony Bowen for one year and asked my mother to take me out. From that point, I went to St. Vincent de Paul. When they tore down St. Vincent de Paul, I went to St. Cyprian School in Southeast Washington. It has truly been a journey. From that endeavor, I went on to La Reine High School in Suitland; so I went from DC to Maryland, still in the parochial environment.
My parents were William E. and Leila Mae Baylor – Leila Mae "Driver" Baylor. She used to go to Zion Baptist Church in Southwest [DC]. It was Rev. Edwards from Zion Baptist who kept me from getting married; I only had a "Tom Thumb" wedding – that's all I had. It was very interesting; that's the only "bride" I've been, right there at Zion Baptist Church.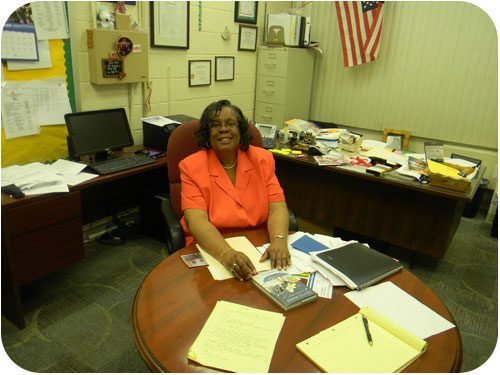 I understand that my great-grandfather went there, too. He was a carpenter. I never met him. You know what they say: "When one good one dies, one good one is born." Well, he died, and I was born – May 24th.
With that in mind, we came from a family that believed in working hard for a living. You had to. We didn't ask anybody for anything. We worked hard. As I said, my great-grandfather was a carpenter. I still have a stool that he made – way back; not for me, of course. But he went to church, which gave him that extra push. It was the same thing with my mom. She, too, was at Zion Baptist; and I, too, was there. I was christened at Zion Baptist, but I was baptized at St. Cyprian.
My childhood upbringing was just that. You respected elders. You know you couldn't do wrong by that. I didn't care if they were as wrong as two left shoes; you could not say "you're wrong." You respected them at all times. It's an old saying and my mother said, "You know, you get in more trouble telling a lie," so I didn't grow up telling lies. I wasn't perfect, but you didn't lie. You can't be trusted if you're a liar. I would rather stretch the truth, but I could not "lie."
My dad was a WWII veteran and he, too, was a hard worker. He did what all black men had to do – Negro men, back then. We weren't "colored"; we were "Negroes." He worked, and we moved on, from Southwest, 346 A.M. Place to 1710 E Street, Southeast. That was in '56. I still grew up respecting others.
One of the big pushes my mom had was for me to read. Once I learned the written word, I looked at whatever I could. Mama had her encyclopedias from when she was middle – not young, but when she was middle aged, and she introduced me to mine. To this day, I still have the bookcase. It was called the "Grolier Encyclopedia: the Book of Knowledge, Lands and People." You know when you sit between your mama's legs to get your hair combed, I had a book. I was doing "arm chair traveling" when I didn't know it was called "arm chair traveling." I looked at the purple pictures in the Lands and People book, and I said, "I'm going to that country. Oh, I'm going there. I want to see that!" What we don't understand or face is that what we do and when we make our goals when we're younger, it's a part of us throughout our lives! And we aim for that.
Now remember, we were "purple" in those books – African people were purple. But that was the old "Lands and People" and it was about six or seven books, I'm not sure how many. But that was my heart.
Destiny – Pride: Let me ask you a question. You said you were at Green Leaf.
Dr. Baylor: No, I couldn't go there. It was for white people.
Destiny – Pride: Green Leaf was for whites?
Dr. Baylor: Right. It was on M Street, so the black people went to Anthony Bowen.
Destiny – Pride: And you stayed there just for a year?
Dr. Baylor: Just the first grade.
Destiny – Pride: What happened?
Dr. Baylor: I went to St. Vincent de Paul.
Destiny – Pride: Okay, that's when you started your parochial journey.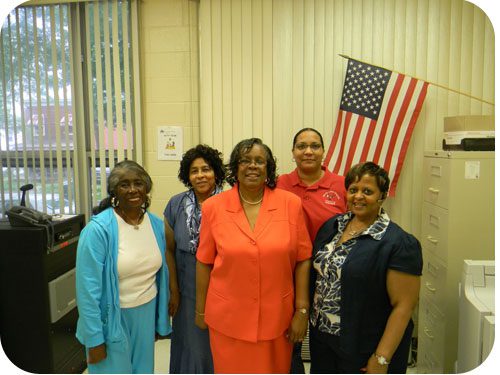 Dr. Baylor: Yes, and I must go back. When I was younger, Mrs. Green took care of me when mom and dad had to work. There was Rev. Reginald Green . . .
Destiny – Pride: I was just going to ask you who Mrs. Green was.
Dr. Baylor: She was the mother of Rev. Reginald Green and Iolla and Marcella – the family. Rev. Green took me to nursery school. That's where I had to go. Between my grandmother and Reggie, they took me to nursery school; it was called pre-school, I guess. I was in the fashion show and all of that, but that was my foundation! And Ms. Gladys' baked potatoes – my, my, my! I used to think mama didn't know how to do a baked potato because they weren't burnt. Little did know that that was the way Mrs. Gladys' stove was [laughter]. Rev. Green has retired from his church, but Mt. Moriah was their family church. I think his church was on 13th Street. He's still here – I went to his retirement – but he was the one that made sure that Valoria got to nursery school.
Destiny – Pride: Mt. Moriah, that's 17th and East Capitol Street, right?
Dr. Baylor: Yes, that's their family church; we were at Zion Baptist.
Destiny – Pride: Where was Zion Baptist?
Dr. Baylor: Oh, good Lord, I have not a clue what that address was.
Destiny – Pride: Are they still in existence?
Dr. Baylor: Oh, yes, it's on Blagden Avenue now. It started in Southwest.
Destiny – Pride: From where did you get your education?
Dr. Baylor: I graduated from St. Cyprian – which was the eighth grade because Catholic schools came out in the 8th grade. By the way St. Cyprian is no longer in existence. Everywhere I attended has been knocked down – the school, St. Anne's Convent, St. Vincent de Paul; everything is down so, who knows!
Destiny – Pride: Well, look at it this way: After the greatness of you, they had attained to their heights, so they had no more use for the school anymore. [Laughter]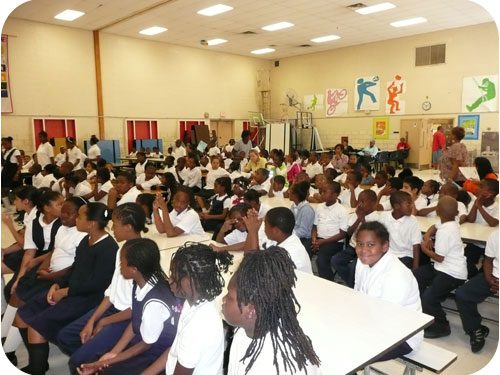 Dr. Baylor: No use for the school, the church, the rectory – not anything! [More laughter']. But I graduated from St. Cyprian in 1960; then I went to La Reine High School. Every year they added a grade. So we start in 9th, 10th, 11th and 12th grades. I completed La Reine, which was on Silver Hill Road, in Suitland, Maryland. I finished there in '64, and moved on to DC Teachers College, where I was an elementary major. I graduated in four years, in 1968. I then started my formal teaching experience, but back then we had two years of experience; we weren't one of those that you put out there and say, "Okay, we want a new career." When you left DC Teachers, you knew what your career would be: Elementary, PE, Secondary. I was an Elementary major.
Destiny – Pride: What got you interested in the education field?
Dr. Baylor: I've always wanted to help. In fact, to be very honest, my life began so long in Children's Hospital – the Old Children's in Northwest (13th and W). I had many surgeries there, so I knew I wanted to be a nurse. I saw them more than I did the doctor. So I wanted to be a nurse. Then, because of time and finances, the dream changed and I went on to DC Teachers. I really was headed for Bon Secours in Baltimore at the time I left the Catholic High School, but then I just said, "No, we're going to DC Teachers," and the rest is history – I completed the task. One thing I must say, my mom taught me – grandmother, too, who lived down the street from me on M Place – "If you're going to start something, complete it, and do it right. If not, then leave it alone." I had a goal; I remained focused; and I completed that goal.
Destiny – Pride: So after DC Teachers, what did you do?
Dr. Baylor: After DC Teachers, I started teaching in 1968 – September – at Stanton Elementary School. Stanton was one of the largest schools around, as far as I was concerned. The inside of the building was full. We had an annex, and it was full; and we had an extended annex. They also added the demountables, which was a module. I stayed there til '71.
While going to school – I went to George Washington University – I got my counseling degree, an MA in Guidance and Counseling, which now they call "Human Development." As a teacher, I was still helping children, but I needed to find another arena, because of my nature. I'm a Gemini and I have to keep moving.
So I turned in my counseling application. Let me tell you, when you think in terms of being prepared," I always tell young people: Have the door open for you, and be able to walk through that door. You may not go through that door, but be able to. It turned on me, too. I said, "Oh, Lord, I have my degree," and I went out. I was supposed to become a counselor – just like that! If you don't know people, you don't know people; and I didn't know anyone. So someone said "Speak to the Director of Guidance and Counseling at that time. That was Mr. Nathaniel T. Hill, a DC guy. I went down and had an interview with him. I told him I had turned in my papers as a December graduate of George Washington – I got my Masters in a year and a half – and I was ready to go.
It turned out fine and before I knew it, some time had gone on, and then I was called to go to Eaton Elementary School. I remained at Eaton Elementary School for 15 years, right there at Lincoln Heights. The first time a police woman came into the building started during my tenure, when Officer Friendly started. Yes, they had that, and the Roving Leaders. All of these community people who we, as counselors, depended on to reach out to as resources. That's my background. When you're in a classroom, sometimes you become "closed." I stayed there 15 years and I enjoyed it.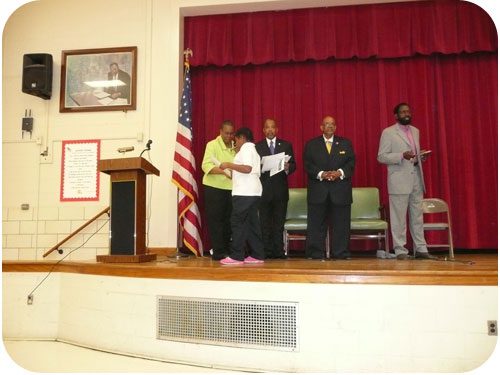 One of those years, not only did I reach out, but I went to the Department of Defense. DC at that time had an exchange program. I put my application in and was accepted immediately! I went to Germany for one solid year. If we talk about telling children to find new experiences so they can have cultural enrichment and broaden their horizons, we have to model the model. I went to Germany, and had a wonderful learning experience. It was a little frightening, because I had not been away from home that long. A week or two, yes, but not a year. I was at Rhein Maine Elementary School, and the counselor who was at that school came to Eaton. The system stopped the exchange program. You couldn't go back every year; you could go every other year. In '78, they cut it. So I couldn't go back.
I came back to Eaton and continued to grow, and continued to work in Lincoln Heights – it was Region D back then – with the children down at my end. We had the Shoe and Rubber Fund where you had to get shoes and you see to the clothing – you had to do everything – you make sure they get their shots, all those things. I worked very closely with the nurse who was assigned back then, too, at Eaton.
Destiny – Pride: So you moved through that process and, at that point you were in counseling, is that correct?
Dr. Baylor: Yes, and then from there I became a regional counselor under Dr. Loretta McKenzie.
Destiny – Pride: She became Superintendent, right?
Dr. Baylor: Yes. During her tenure, she had a five-year plan. In that plan, she wanted "Regional Counselors." Counseling was her background. She wanted more emphasis put on children who didn't have counselors in the building. One counselor didn't have an opportunity to meet with everybody. She wanted that extra push, so that gave me the opportunity to work with not only elementary, but also middle – called junior high back then – and high school students. My school was Woodson Senior High then. And, oh, my, to actually work with the high school student was a different experience. Counselors did not have the time to do college placement testing; instead we just reached out and touched a group of them. That's what we were supposed to do, along with having parent groups, and I was in charge of the parent group for Region D.
Destiny – Pride: You have already given us some chronology of your life up to this point, but there are a couple of steps left out. One, at what point did you move from your Masters to your Doctorate?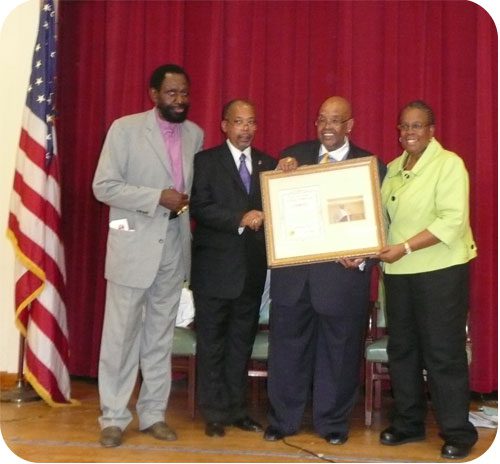 Dr. Baylor: When I came back from Germany, I knew that I had to make another move, more in the area of administration. I found out about a special program at Woodson Senior High which was sponsored by George Washington University. There were quite a lot of DC people participating in it. It was structured that at a certain point and time during the program you had to spend time on campus. Because I was at Eaton Elementary, which was located close to Woodson, I couldn't turn it down. When you are surrounded by such a healthy environment with people who want to be educated, if you don't jump on it, to take advantage of the opportunity to advance yourself, then something's wrong – especially with it being right around the corner. I can't tell you when I started, but I know that I finished in '88; so it was still in the '80s, I know that.
Destiny – Pride: What did you get your doctorate in?
Dr. Baylor: My doctorate was in Administration Supervision, with the support in Human Development, because my Masters was already from GW, in Human Development.
Destiny – Pride: Give us now a chronology of your principal tenure.
Dr. Baylor: If I'm not mistaken, it was '92, 91 maybe, that we came out of the Regional program and we had to go back into buildings. I was sent to Bryan/Payne, at that time Gretchen Lofland was the principal of those schools.
Destiny – Pride: Were you still a guidance counselor?
Dr. Baylor: I was back into guidance and counseling. Then I was sent to Blow Elementary, under Clyde Gray – my, my, my!
Destiny – Pride: Where is Blow, or where was Blow?
Dr. Baylor: Blow is now Friendship, on 19th Street. Isn't that a charter school now?
Destiny – Pride: Right. It's now a charter school. I run past it every morning.
Dr. Baylor: Well that was Blow Elementary, and it had the solarium in the middle of it. It was very nice! That was where Mr. Gray was, and I went over there as a counselor for a year. I went from there to Orr, which started my administrative position. I went to Orr as Assistant Principal under Lawrence Boone. I spent a whole year not taking off at all! At the end of the year they give you a little check – a hundred dollars/two hundred. I didn't care. [Laughter] I was so happy and so satisfied! [More laughter] I would work every day, like the mailman – rain, snow, I was there! I was under Mr. Boone, who – my goodness – was a wonderful mentor. He took me on and he told me, "I remember you when you used to come to the meetings and smile." So if that's what got him, I'm so happy! I don't know what I was smiling about, but thank you, Jesus, for the smile! [Laughter]
He was a superb supervisor. Yes, he was and he knew education, and could write. My goodness, he could write! Some of us don't appreciate the skill of writing as much as we should. Anyone who can walk and talk and write, too? Whew! I know those strengths. I don't have them, but I know other people who do, and that's all you have to do is just reach out to those who do.
I left there, after three years at Orr. Mr. Boone retired. He took that, I don't know if it was an early out, but they offered money back then. That was 1995 – August – and I came here where I interviewed and, as I said, I came out on top because I stayed under Dr. Kenneth Whitted. Dr. Whitted was a Lead Principal then.
Destiny – Pride: What is a "lead principal?"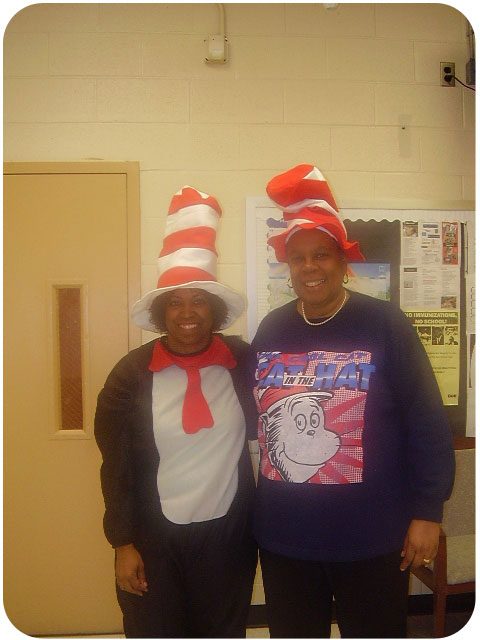 Dr. Baylor: As a "Lead Principal," his office was upstairs. Also he had this school, but he was in charge of a number of schools under his domain.
Destiny – Pride: Like a cluster of schools.
Dr. Baylor: Yes, like a cluster. Change the name and the ice cream is the same, you understand? Vanilla Bean is Vanilla Bean, I don't care who makes it. It might be better than the other but that's what it is. That's what they did – changed the name. Then he left the Lead Principal position and became an Assistant Superintendent, which meant he no longer had any roots here. I interviewed, again, for the Principal position. That was in November '96 when I became the Principal here. I went from that side of the office to this side of the office. We had people down in the mailroom and in delivery to bring the used furniture – I don't have a problem with used furniture! They polished it up: "Doc, when are you coming over on this side?" I would say, "I'm fine over here." They'd say, "No. We made a table for you and you're coming over." That table is still here to day, you hear me? They cleaned it up and put that glass on it. They said, "Now you come on over." And that's how it happened.
Destiny – Pride: What in your upbringing has helped you to be the person you are today? You spoke on it briefly.
Dr. Baylor: Yes, I did. Well I know I said "respect," but you know what? My mother allowed me to grow. When I say, "she allowed me," I mean she gave me what she could to help me strengthen my mind and, of course, my body. As I told you, I was sickly in the beginning, and I had a series of surgeries because I had a club foot. You just don't understand, back then, times were different, and surgeries took time. Your foot had to heal. My surgeries started when I was an infant. There were about six years of surgeries with me having to go back and forth to the hospital.
Responsibility was instilled in me at an early age. I had my own bedroom early on, as a child and I had to keep it clean. It was my room, but there were certain restrictions. Mama would say: "You will not have dirty clothes. You will not have dirty sheets." So I learned to wash at an early age. I also learned to iron. I didn't do big stuff, but little things like my hair ribbons, the hems of the bed pillow cases, and my handkerchiefs. That's what I had to iron. We learned that from the beginning. And whether you cooked or not, if you went in the kitchen, you put on an apron. So these are all of the products and the processes in life that became a part of me, because I'll tell anybody, I may not "like" to cook, but I know "how" to cook. I know how "not" to go hungry. Mama didn't raise a fool because you had responsibilities. You learned how to survive.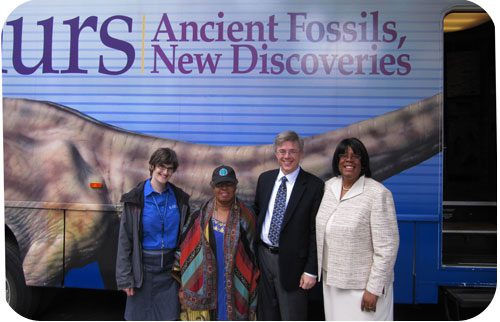 I also knew where I could go. I couldn't go to the people across the street. There were specific people, if something came up, that I could go to, like Mrs. Minion, her husband and children, who lived underneath us. I also had Grandma – Edna B. Thompson – who lived on the end – along with the Greens in between. So I was secure.
I also had a dog, a little TV, where I watched Howdy Doody on my little black and white screen, and a phonograph. Mama made sure I had those things because I was an only child and she gave them to me to keep me going so I wouldn't feel too alone. She showed me how I could do for myself and not have to depend on others to have fun. You learn, you do, and you keep yourself busy.
What we didn't have were many social and neighborhood groups that we could join. I lived in Southwest, not in Northwest where there may have been groups for blacks like Girl Scouts. I don't know what other places had. I only know what there was for me: nothing. So I stayed involved with Sunday School activities. Sylvia Saunders was my Sunday School teacher at Zion, but years later, when I walked through La Salle Elementary School to begin my student teaching, guess who was there? None other than Sylvia Saunders! Now I realize why she was so good at Sunday School. When she saw me, she just hugged me and said, "I don't believe it." For her to have seen me evolve through time from a student in Sunday School to a teacher was something. And it was a delight to see her again, but I was still scared as this was my first experience with teaching.
Destiny – Pride: You know, talking with you – and I've known you for several years now – you're a sophisticated "country" person. [Laughter]
Dr. Baylor: [Laughter] Is that what it is? I've never been told that, but that's what it is. [More laughter]
Destiny – Pride: You are a sophisticated "country person" [laughter] – to have been born in DC, third generation.
Dr. Baylor: Right here in DC. That's right!
Destiny – Pride: What faith, if any, are you and does that factor into the decisions you have made in your life's journey?
Dr. Baylor: Once I started St. Vincent de Paul, I went to summer school – they didn't call it summer school, and it wasn't bible school – and we learned religious activities. That was my first involvement with the Catholics. It was the Oblate Sisters of Providence, and those were my buddies! Sister Mary Denise was the summer school person that I met at the bible school for two weeks. I enjoyed it and told my mother about it. That's how I got in there – along with paying tuition – don't think it was free, and five dollars was a lot of money back then.
Now as to your question about my faith and how it fits into my decision-making processes, at La Reine [High School, Suitland MD], we always went to the chapel. There were over a hundred people in my class, but I was the only black in my senior class. There were two of us in my freshman, sophomore, and junior classes. I prayed a lot. The socialization there was not great but I was there for an education, and that stayed foremost in my mind. Going to the chapel was that extra spot of asking for favors and getting strength. You realize then that you're not going to make it without help from God. That just stayed a part of me. Once I went to college, and started at DC Teachers, I'd catch the bus and go by the old Woodies, where St. Patrick's was. There, you could stop in and pray – not to go to mass but to visit the Blessed Sacrament. My prayers were made in certain little chapels. You got your little burst of strength, and then kept going.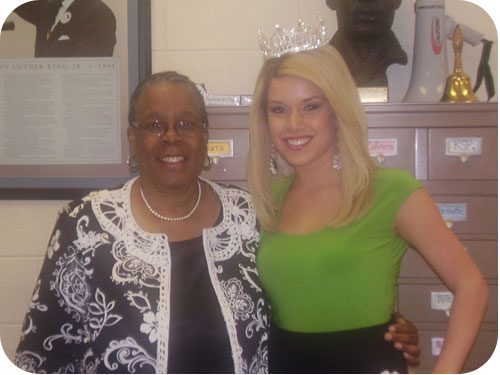 On Sundays, mom and I would go to mass. They had 6 o'clock mass which meant you could begin your day with that and then have the rest of the day to yourself. I was only allowed to go to 6 o'clock mass after the 6th grade because you had to go to 9 o'clock mass which was children's mass. Your teacher sat at the end of the pew and knew who came to mass. You didn't want to be called out on Monday for not going. It was a mortal sin if you didn't go, it became part of the character that was ingrained in us. It might not all have been true back then about certain other things that were said, but going to mass was a good habit. Everybody didn't stick with it, but it gave me a purpose, and if it's a good structure, I'm following it.
Destiny – Pride: What would you consider to be among your greatest accomplishments?
Dr. Baylor: Focusing on my whole life, of course it was having my mom, but in terms of academics, it was getting my doctorate, because that was my goal. Also, becoming a principal. I can't say one is greater than the other because one led to the other, but they were my goals and I completed them.
And then there was my travel. My, my! The day I set foot in Germany – my first European trip. And to spend a whole year there. I lived every day – even in an O Club – like it was a new beginning. I had never been to an O Club, which is the Officers' Club, by the way. All of these were firsts for me, and they were positive experiences. There were some negative experiences, though, because I had gone there thinking I could move into the BOQ [Bachelors/Officers Quarters]. When I tried to move there, I was told "No, you can't do that." I had to stay in housing, billeting, which were shared rooms, until I could find another place, because they were not putting permanent people in the BOQ. These were learning experiences all the way.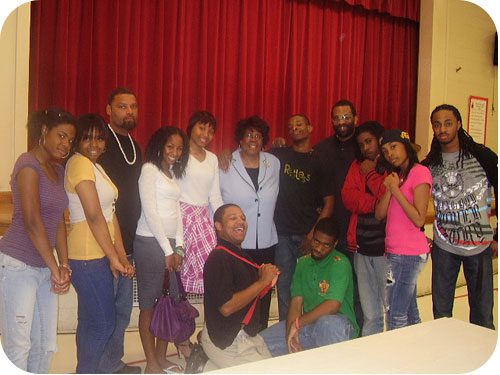 All of my experiences were great, but when I traveled to Africa – oh, my! I did Kenya; I did Ethiopia; I did China, to see the wall. When I visit places, it's based on what I read about it. When I went to Australia, you know what I wanted to see? I couldn't see the kangaroos like I wanted to, but can you imagine what I wanted to see? I just wanted to see the Koala Bear! I didn't care even though it was raining and no one would go back with me to the park. I went back by myself, and I held that Koala Bear! I got a picture of it, and I was happy! I didn't care if I saw the aborigines. That wasn't why I wanted to go; I wanted to hold the Koala Bear! That's what pushes me. Just seeing the things I read about was special to me, like the wall in China. I didn't really get excited about the Chinese people, per se. I just wanted to see the wall! When I went to Egypt, oh, my, my, my! I wanted to see the pyramids and the sphinx. That's what I read about, and that's what was important to me.
But not only that. My, my, my! I went down that Nile River! Now when we talk about accomplishments, it took a lot, because no one was giving me scholarships to go down the river. I worked for it, and I spent the night on the Nile River. To see that moon shining on that water! My, my, my! And South Africa. Robben Island wasn't a museum then. They had everything on one side of the river. I got to see the cell, and that was a moving experience, to know that I was somewhere that someone had suffered so long. But if you really want to know what hit me, do you know what I wanted to see? The Cape of Good Hope! And do you know why? Because I studied it in school. And that's what I wanted to see! I didn't know about Nelson Mandela, as such, when I was in elementary school, but I knew about the Cape of Good Hope. And once I saw it, I said, "Hot dog! I can go home now." [Laughter]
Destiny – Pride: I want our visitors to know that Robben Island was a prison for . . .
Dr. Baylor: For Nelson Mandela. But it hadn't been developed into a museum then. It was located on the other side.
Destiny – Pride: But you did get to see the Cape of Good Hope.
Dr. Baylor: Oh, yeah! I had to go see it! That was it!
Destiny – Pride: That was one of the most moving experiences that Nancy and I had, where the Atlantic and the Indian Oceans meet. And the clouds! It was almost like you were in heaven when you were on Table Top Mountain.
Dr. Baylor: Yes. I also went on a safari. I did a lot of traveling with the National Association of Black Social Workers. They had a different thrust. When you visited those countries, you met with the people; you had workshops; and they greeted you. They had a parade for us. It brought tears to my eyes because I had never had that kind of experience. And they were our people. So, one of my most rewarding experiences was having the opportunity to go to the places that I've gone, and to feel good about it.
Destiny – Pride: What would be among your greatest disappointments, if any?
Dr. Baylor: You know, when you take things in stride, you don't look at them as disappointments. Now don't get me wrong, there are things in life that disappoint you, like when "you" think you're ready for a position, and you don't get it. You try to maintain your dignity. You try to maintain your prayer life, and then accept that, as my mother used to say, "It wasn't for you, baby!" I'd say, "Well, okay." That doesn't stop the hurt, but that's when you pull on your faith really, really strong. And woe to the person who knows this is what they're supposed to do – have faith – and then they don't, those are the ones that will be left behind. So yes, I've had some disappointments. Most of my disappointments, believe it or not, have been related to jobs, when I didn't get the positions that I wanted when "I" felt I needed them and wanted them. But I did eventually get them because, as you see, I'm here now. So they did come in time.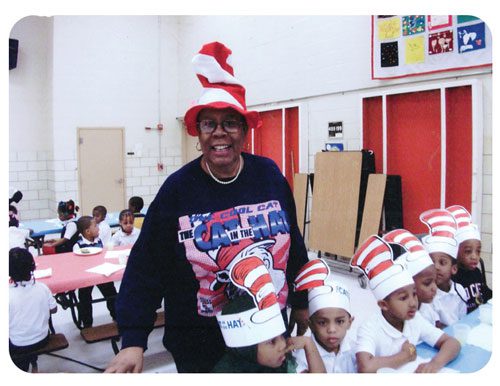 Destiny – Pride: What are some of the challenges that you and teachers have realized as you have dealt with some of our most challenging children and families?
Dr. Baylor: The biggest challenge is trying to get A, B and C together, meaning parent, child and teacher. Let's all get on the same page and work together, so that this child, who is our primary focus, can receive what he or she needs to receive. Oftentimes, children feel what their parents feel, and they say what their parents say. So if we go home and say to our child, "I can't stand that teacher; I'm going to get you out of there," then when you come to school and you can't change the situation, what do you do? You then have an angry child who then acts out. I'm not saying that that happens all the time, but it does happen. If you know as an administrator that the teacher is not working with the child they way he or she should, then it behooves the administrator to address it. So when you talk about that parent, teacher and child relationship, that's one of my biggest struggles because we have teachers who don't like a particular child. And, yes, I have moved children because of that and have allowed parents to have their children moved, and we've talked about it in front of each other. That's the key thing – you don't talk to one and then talk to the other and get different words. You talk to everybody! "Let's all get around this table." And when it's the child's time to come in, you bring them in. But there are some things that the child does not need to hear.
I won't say that clothing is a challenge because we're into uniforms. Dr. Whitted had uniforms before my time. I find that as long as a child is in uniform, you don't have the "Oh, you look better than me" bit, or "I like my dress better than yours." We don't have that. So when you can ease issues, then you are moving right along. That's a big battle. Also, we're a Title I school, so my children don't go hungry.
Destiny – Pride: For our visitors, a Title I school means what?
Dr. Baylor: It means we are federally funded. Most of our children and parents are below the poverty level, so we get subsidized. We are 100% Title I for food this year and next year.
Destiny – Pride: How different are things today than they were years ago in terms of the education system and our children?
Dr. Baylor: When we talk about the differences in school, it's the availability that's given to children. Resources. There are more. There are more books. More activities. When we say what was offered when we came through school, we didn't have much, but we're still here. Now, children have hands-on activities – smart boards, white boards, technology. As time has changed, especially in the technology world, we've tried to keep up with those educational needs of the children. We may not have had as many computers as others, but we managed. We had a computer lab, and we still do. We need more materials in there, but we have it.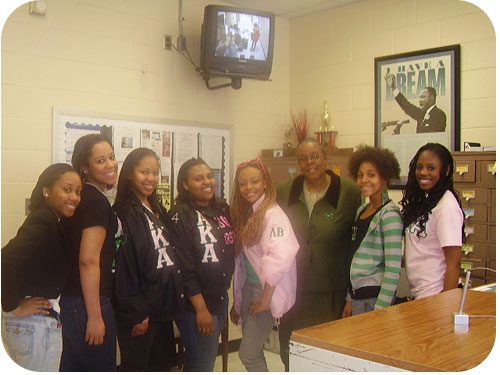 When we talk about what was offered – you asked how different it is now than the way it was then – I won't say that it's that different. When I think in terms of Vera White, at LaSalle School – a laboratory school – we were in that school and I was still learning in her sixth-grade class. We didn't think we were behind, or lacked anything. We had "learning stations." If you remember, a learning station was an area in the classroom that was focused on a particular state, country, science, whatever; it was a learning station. It had everything – "hands-on" activities – for the children to learn, and we took them on trips related to that particular area. The one area that I was focusing on back then was South America, so we took them on trips related to that. What I'm saying is you learn what is put before you. We didn't have technology as much then as we have now, but that didn't stop the learning and the desire. Sometimes the more you have, the less you do. Our children still must have the desire, whether it's 2012 or 2020. They must have the desire to want to learn and do. Without that desire, they're not going to learn.
Destiny – Pride: Let me throw this in. When I travel downtown, around the Archive/Smithsonian buildings, I see people of all colors, but the one that is absent the most are African-Americans. When I went to school – and you also – it was "mandatory" for us to be taken on trips. We now have kids that live in the city who have never ever traveled downtown. What do you think, and how do you feel about that?
Dr. Baylor: You are exactly correct. As we say, "times haven't changed." We promote that here. We promote taking the children to the museums. We go. We take them. All the way through my educational career, at Stanton, I put those children on the bus, and we'd get on that bus and transfer to the next bus to go downtown. When the Kennedy Center was opened, we'd go there to look. That was all we could afford to do, but we did it! That's what's so important about our teachers. They have to take on that role, as much as they may not want to because buses cost so much! But they have to expose the children. Right now, there isn't a child in this building who has not been downtown to the museum, to the Smithsonian, to the zoo. One teacher just took her class – and she tried to tell the other teachers about going – to the zoo for $100 for the bus that's sponsored by the zoo. They've been to Baltimore to the Science Center. That's what pushes me. I can't push mom and daddy. I have told them. Teachers have told them. Now, the magic part on that is, when I need a chaperone, I have parents who will come and chaperone because they themselves haven't been. So, I can't give you an answer as to why black people don't go sight-seeing. I put it in newsletters; teachers put it in newsletters; and heaven knows I've told the children, "Tell your mamas to take you on down there." I cannot answer why they don't. The only thing I can do to correct it is to make the arrangements for my students to go.
Destiny – Pride: What are some of the challenges that our children in the next generation may face as you see it?
Dr. Baylor: Oh, my goodness! Too much television, and the technology – it's too much! They're growing too fast. They're not "children" any more. As a matter of fact, I don't think they come out of the body as "children." They grow too fast! Yes, I'm aware of the developmental processes of children – learning their bodies and that sort of thing. The challenge is how to maintain their youthfulness and their – the word I'm looking for is . . .
Destiny – Pride: Innocence?
Dr. Baylor: Innocence. Maintain their innocence. There's more of a challenge of parents not letting their children have access to a whole lot in their homes. Oftentimes, parents just let them look at TV and do anything they want. There are channels that I don't even look at some children are allowed to watch. As long as parents – who themselves are still children – allow their children to have a babysitter by way of the television and/or the computer, things are going to get out of hand.
Destiny – Pride: You have partly answered my next question, but, based on your experience as an educator, what suggestions do you have on improving our ability to connect and change where we seem to heading as it relates to the future of our children and our education system? That's a lot.
Dr. Baylor: That's a whole lot.
Destiny – Pride: We might give you another doctorate for answering this question [laughter].
Dr. Baylor: Well, I'm a member of Delta Sigma Theta Sorority and our thrust – our mission – is community involvement, whether it's economically, socially, they do whatever they can. In fact they've adopted the Martin Luther King Federal City Chapter. Last year, they adopted us, and this year we're having a fourth grade bookshelf put in. This goes back to "what else can we do?" It's just the involvement. So they're giving us a fourth grade bookshelf, and I'm with the Arts and Letters Committee, and a lot of people didn't know about the Coretta Scott King Award. Are you familiar with that?
Destiny – Pride: I would have to say, no I'm not.
Dr. Baylor: Okay. It's in conjunction with the American Library Association. They ordered over 40 books to start our bookcase, which are Coretta Scott King Award books. These are African American/black/Negro – whatever you call it – books, and I'm looking forward to our dedication day. They, in turn, give to others. That's the big thing. They give to others; they give of themselves. They work with communities, and that's important. We have to get involved, believe in what we're doing and be diligent with it. That is promoting a drug-free world; promoting socialization skills. The National Council of Negro Women is doing Swan Club here. They have adopted us, too. I hope the next principal lets it continue. I love it and I'm a member. We have an 8-week program with our girls – 4 to 6 years of age; they meet in the evenings. Again, instruction: How are my children going to know? Yes, mama may tell them what they should say and do, but you know for yourself when your peers are hearing it and they tell you, it makes a difference. You don't have to listen to only what an adult says. This is a group of our children with a group of adults, learning together. Before this, I had the High Tea Society, with Judge Mary Terrell. My fifth graders started it. It was a program that was in the junior high schools and my girls went to the Department of Labor for an activity. They asked if they could have it here and I told them "we'll see." My children wrote letters, and now these young people are juniors in college. Judge Terrell is now retired; her husband is a minister. We had our little tea activity at Four Seasons. Again, you have to be around individuals who feel that if I'm going to instruct you and help you, then you will succeed.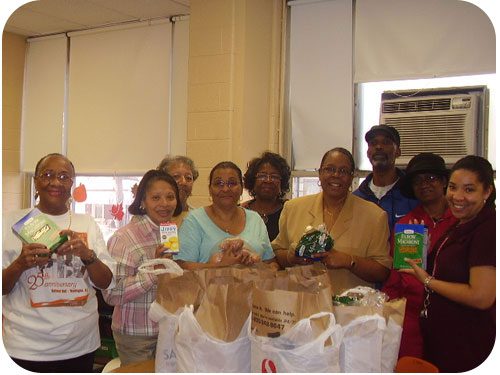 Destiny – Pride: Have you any hobbies other interests unrelated to being an educator?
Dr. Baylor: Traveling and reading. Right now, with age, I fall asleep [laughter]. Maybe with time at home, and my body relaxes a little more it'll be better, but definitely traveling and reading, those are my two pet ones.
Destiny – Pride: You are too young to be retiring. What's in your future?
Dr. Baylor: Well, you've said that, and so many other people have said it, and I am too young. After 42 years in the system, I plan to hopefully consult. I have a project. I'm with the Learning Forward which is the National Staff Development Council. I'm in the Class of 2012. I plan to use it working on professional development and I hope some of my expertise I can still utilize here because I won't graduate until December 2012. So I will be hopefully involved in the professional development communities and activities. And of course Delta; I've already signed up for two committees that will take my time during the day, which is okay. I'll be retired and we're planning of course for the big year. This is Delta in '98; we have to go to 2013 for 100 years. So I plan to get involved more with Delta. Of course with the church I'll be working more now with the Sodality, a group in the Catholic Church.
Destiny – Pride: What insights or last thoughts would you like to leave with our visitors?
Dr. Baylor: I didn't mention that we truly got to know each other in the bank and as you found out I have no qualms in asking for help for my children.
Destiny – Pride: Well you can tell them that I'm a loud talker and you were listening to . . .
Dr. Baylor: I was all into Mr. Mayfield's conversation with people at SunTrust Bank. He was telling them all he was doing for the children through the Department of Human Services. All I said was "Well, you didn't do it for me and my children." And that was it. And, as I said, I have no qualms about asking for help. I want everyone to know that I will push for my children; I will push for my students. Mr. Mayfield has been with me ever since – Christmas, Thanksgiving, community-wise, he's been right there. I hope to be able to inspire people – whether it's adults or children – to want to do and give the way Mr. Mayfield has, because you truly have, and it takes a lot to do that.
Destiny – Pride: Thank you for those kind words. I just want your opinion about this. Councilmember Marion Barry said that teaching is not a profession or a career. It's a calling.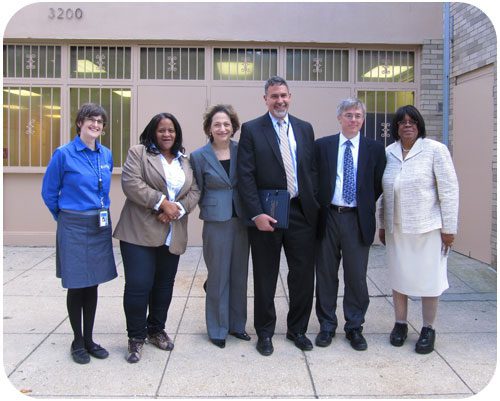 Dr. Baylor: It's no good without a bucket and he's correct. Everyone can't be a teacher. Everyone isn't a teacher. I can walk into a classroom and know that's a "teacher" teacher. I can walk into a classroom and know they're just there for the pay. For me and my 42 years, I've seen a lot. Perhaps the way he's putting it, it is a "calling." Remember I said earlier, teaching is not the door that we want to go through in the beginning, because I wanted to be a nurse at first. But the calling was "you teach, child. That's where you're going. And you will work with the children in your community, wherever you're assigned." Do a good job, and remember, it has to be a calling to put up with a lot that we're doing. I have had teachers who have told me, "I can't take it anymore," and they leave. But if it's in you to do and see that that child makes it, you'll hang in there. You will! So I quite agree with Councilmember Barry. It is a calling. Just like with being a priest or the nuns who taught me – those were callings. You certainly didn't make any money, so, I agree.
Destiny – Pride: Dr. Baylor, Destiny – Pride thanks you for sharing your life with us. We applaud you as a principal and an educator and are grateful for the impact you have had, and hopefully will continue to have, on some of our most vulnerable and impressionable young folk. We are glad to know that the paths you have decided to take in your "retirement" phase, include using your wisdom and experience to guide and inspire our young folk to reach inside themselves to discover their true potential and to make far-reaching and significant impacts upon their own lives, their families, friends, communities, neighborhoods, this city and, ultimately, the world. Again, many thanks and many successes in your future.