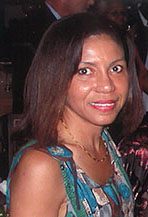 HAPPY NEW YEAR to each and every one of you! Destiny – Pride welcomes you back after the holiday season. We hope that you had a wonderful Christmas holiday celebration.
We are starting you off in January 2014 with someone many of you know personally, and if not personally, you have had contact with her indirectly through destiny-pride@hotmail.com. She is none other than Nancy Carter, co-founder and administrator of Destiny – Pride, Inc. I have known Nancy for a very long time. She's played an integral role in my life. She also has worked for one of the nation's most prestigious lobbying firms, Patton Boggs. We will talk with her about her life's journey. (Click on photos to enlarge them)
Destiny – Pride: Good morning, Nancy.
Ms. Carter: Good morning.
Destiny – Pride: Thank you for being our Spotlight for January 2014. First, we'd like to know about your upbringing, so please tell us where and to whom you were born, and share with us some tidbits about your youth.
Ms. Carter: First, I'd like to wish everyone a very happy and prosperous New Year and I hope that your Christmas was everything you had hoped it would be – and more.
I was one of nine children born to Rev. Haru, Sr. and Pauline Carter [both deceased]. I was next to the last child – what some refer to as the "knee" baby, although I'm not sure why they called it that. I have six brothers and two sisters. My mother first gave birth to three boys – Howwin Sr. [deceased], Hymen Mack [deceased] and Lias Sr. [deceased]. She then had my sister – Litha, who was named after my mother's mother – and after that three more boys – Haru, Jr.; Lawrence and Paul. Then I came along, and after me, another girl – Cynthia. My father and mother both were twins [stillborn] and it's strange that there have been no other twins born so far in our family.
My father was from a small town called Maxton, North Carolina, not far from Fayetteville. My mother was from another small town called Spindale, North Carolina, which is near Shelby and Asheville, North Carolina. Of my brothers and sisters, all, except Cynthia and me, were born in North Carolina. Cynthia and I were born in DC. My father was a Baptist minister, but he also worked at the State Department during evening hours. My mother was a stay-at-home mom until we were up in age. She then took on various jobs to have a little spending change. My father took care of the household financially. He felt it was his responsibility, and whatever money my mother brought home was hers to spend as she pleased.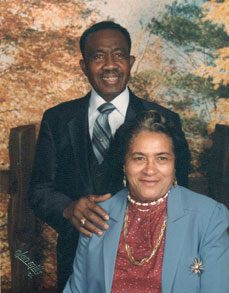 With my father being a preacher, we spent a lot of time at church, especially Cynthia and me, being that we were the youngest. We both sang in the youth choir. In addition to the churches that we became members of, daddy did a lot of side preaching, on Sundays and during the week as well. Yes, we spent a lot of time in church! A substantial amount of his preaching was done at small country churches in Maryland and Virginia. I remember that some of the churches didn't even have pianos. The choirs and congregations kept the beat of the songs we sang by clapping their hands and stumping their feet – that down home country singing. We spent a lot of time in "all-day revivals" on Sundays where we were in church service from 9:00am – starting with Sunday school – until 10:00 – 11:00 at night. The churches even prepared food there, so we couldn't even use having to go get something to eat as an excuse to leave. But, if you didn't know, country folk can really cook, and the food was bountiful!
My father also loved to travel by car, and we did a lot of that when I was young. Most of our traveling was to visit relatives – especially his mother, whom he loved dearly – and they generally were located in Virginia, North Carolina and New York. We would stay at their homes, and when they visited us, they would stay with us. That's just the way it was, and because of that we were very close to our relatives. As we got older, though, we sort of drifted apart, although there are a few of us who maintain contact with each other. We did travel other places as well. I recall Colorado, Mexico, New Mexico, Arkansas, San Juan and California – where I remember losing my eyeglasses in the ocean during a Grunion run.
I attended DC public schools – Brent Elementary, Hine Jr. High and Eastern Sr. High. I sang in the choir at Eastern and in my last year there I participated in the work program where I went to school part of the day and worked part of the day. I was assigned to work at the Internal Revenue, where I continued to work for a couple of years after graduating from Eastern.
Destiny – Pride: Are you married and/or are there any children?
Ms. Carter: I am married to my long-time friend, Rufus Mayfield. I have no biological children, but supported him in raising his three boys.
Destiny – Pride: Any educational achievements you'd like to spotlight?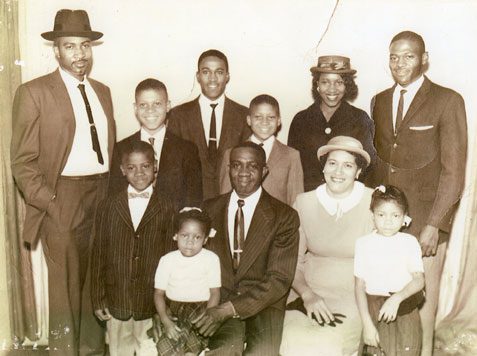 Ms. Carter: After high school, I continued working at IRS for a while. I did not pursue formal higher education, but I was always reading material on how to become a better me. I also periodically took courses and received certificates relating to things that interested me at particular times. Phillipe, one of my stepsons, and I were recently conversing and he shared with me that it seemed that every time he saw me as he was growing up, he remembers that I had a book of some sort in my hands, reading something. I had no idea that he had noticed.
Even now when I see an opportunity to take a course on something that I'm interested in or something that might enhance my current skills or knowledge base, I will take it, be it at Patton Boggs' PB University, or courses or tutorials I find on the internet, or actually attending the courses in person. There are, now more than ever, especially because of internet access, opportunities to expand your knowledge, and I try to take advantage of that whenever I can. I took online courses to learn about website design and html coding, which I have applied in uploading the monthly Spotlight and maintaining Destiny – Pride's website. We do, though, have a webmaster – Dan Buldansjah – who does the heavy lifting for the site. He has truly been a blessing!
Destiny – Pride: Of what faith are you and how has it factored in your life's decisions?
Ms. Carter: I am Christian. As I said earlier, my father was a Baptist minister and so we were always in tune to the Word of God. I also have a host of relatives, including siblings, who are either pastors or ministers. Being surrounded with all of that has helped to keep me on a pretty straight path in life, although, like others, I have made my share of mistakes, missteps and bad choices. I think though that having God, through Jesus Christ, as my center, has helped me to keep my wits about me.
I attend Sunday School every Sunday and sometimes folks will tell me that they thought that Sunday School was for children. Although Sunday School is important for children, I think that Sunday School is important for anyone and everyone who is serious about pursuing a personal relationship with God. It is there where you can become grounded in your faith as you get a clearer understanding of who God is and who you are in relation to that.
Destiny – Pride: Name those who have been major influences in your life and helped you to be who you are today.
Ms. Carter: Well, I have to start with my parents. My father was of a small physical stature, but he was very principled and had a humble heart. Both he and my mother placed in all of us life values and ethics they expected us to live by. My father enjoyed life, he loved people and he was concerned about their wellbeing. He would reach out to anyone, no matter who or where they were, to see if there was something he could do to help them. He sincerely wanted the best for you and always had a word of wisdom to leave with you. Even now, when someone realizes that I'm "Reverend Haru Carter, Sr.'s daughter," he or she will tell me of their experience with my father and about how much he blessed their lives with something he did for them or something he said to them to help get them through their situation. He was a very loved and respected man, and I love and miss him and my mother very much.
My mother was a stay-at-home mom, and she supported my dad in his ministry. She was right there with him at those country churches at which he preached. She took good care of us and set us straight when we tried to get out of hand. She believed in family and I think she loved to cook because she was always cooking. We had home-cooked meals for breakfast, lunch and dinner, and for the holidays the entire family came together at our home to partake thereof. There was no "everyone grabbing their plates and going off somewhere to eat." We all were required to dine together.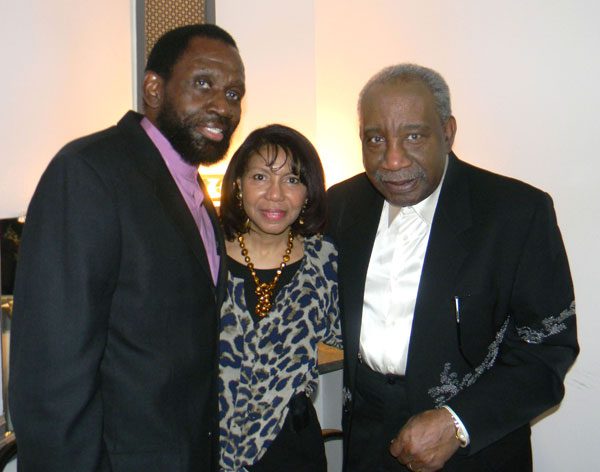 As I mentioned earlier, I also had aunts, uncles and cousins in the ministry – and some who were not – who impacted me as I grew up. We spent a lot of time together and I was able to see their sincerity in trying to better themselves and their neighborhoods. They were spiritual, but they were also real in dealing with their lives, issues and challenges.
My husband's mother, Mrs. Hattie Lee Mayfield, also was a great influence in my life. I knew Mrs. Mayfield long before I married her son and almost from the beginning she made me feel like her daughter. She, too, was full of wisdom and she loved God with all of her heart. I truly was grateful for the love and attention she gave me.
And then there's my husband, Rufus Mayfield. I met him many years ago when I was singing with an R&B [rhythm & blues] group called the "Passions" – which was subsequently changed to the "Pashuns" – at a night club called the Mark IV, where he was the MC/comedian. We were singing with an entertainer named Little Royal, who claimed to be James Brown's half-brother. He was at the club performing a "James Brown Revue." Rufus has always pushed me and encouraged me constantly to be the best that I can be in whatever I set my mind to do and I'm grateful to him for that.
Destiny – Pride: Give us a glimpse of your journey over the years.
Ms. Carter: Well, as I just mentioned, I sang with an R&B group in the early 70's. A neighbor, Ms. Brenda Casey, who at that time was one of my close friends, was singing with an all-girl's group, and when one of the members left she asked if I was interested in joining them. I did like to sing, but at that time it was only with the church choir. So I took her up on the offer, auditioned, and was accepted as one of the members.
We sang at clubs and cabarets in the area. The group went through a lot of changes in members – including my friend who recruited me. At one point, we recorded a single 45 record, but it didn't really do anything for us. We continued to go through personnel changes and eventually, a male lead singer, Ricky Irving, joined, as did another young lady, Rebecca "Becky" James [deceased]. Later on, another singer by the name of Genobia Geter joined as a lead singer. We were recognized for our big voices and strong harmony, and of course for the vocal cords of our lead singers. We continued to sing at cabarets and clubs, in and out-of-town, in what was called the "Chitlin' circuit." The band that accompanied us was also considered as a part of the group; we all were considered one unit.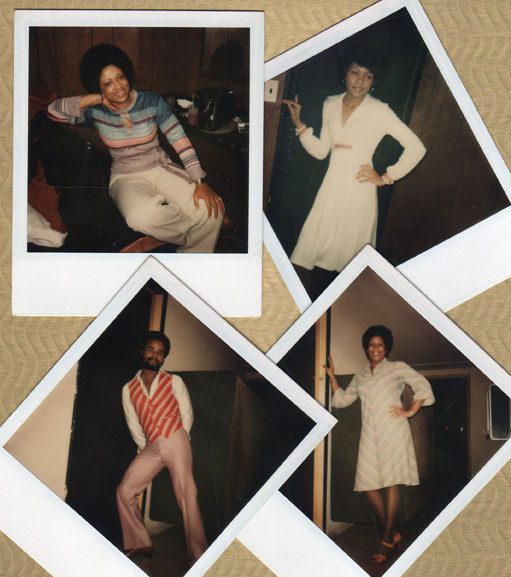 Our group was managed by R. Seavy Campbell, who was a local disc jockey at WOL-Radio who was known as "Soul Papa." He was the manager when my friend asked me to join, and he remained so afterwards. He was very protective of the group; took a real interest in us. He was always telling us that he was working on something huge for us and he hoped we would be ready for it when it happened. He was a stickler about making sure we gave great performances, and so he made us practice for days and hours on end. We did at one point fly to Memphis, Tennessee to sign a contract with Stax Records, but there arose some controversies and issues, and the contract was never executed. I think I still have my copy of the contract somewhere. Shortly after that, Soul Papa was abducted and later found murdered. To this day I don't think anyone ever found out why he was killed, although there had been some speculations. The group stayed together for a little while after his death, but then we disbanded.
Destiny – Pride: What happened after the group broke up?
Ms. Carter: After the group broke up, we all went our separate ways. Ricky and Genobia continued with their singing careers. The members of the band found other bands to continue performing with. I tried to fit in with a number of other groups, but it just didn't feel right. I did continue singing, but it was not for money. I continued to sing in the gospel choir at the church I attended. I also sang with a choir ensemble at church. Periodically, a dear friend of mine, JoAnn Kyler [deceased], and I were asked to do recitals together at area churches, and I was occasionally asked to perform as a soloist.
On one occasion, I was encouraged by individuals at my church to enter into a gospel competition sponsored by a well-known company. I did decide to enter, and won first-place. What's funny is that I didn't realize I had won until the day after the competition when I received a bunch of flowers from my church congratulating me for being the first place winner. What had happened is that the competition was on a Sunday and there were a lot of singers who were competing. I had been at the competition from the time it began that day and it had become very late. After I sang my selections, I stayed a while, but decided to leave because of the time. I hadn't even considered that I would win, so I was surprised, but very happy, that had been the case.
After the group disbanded, I looked for employment. After a couple of short-term jobs, I found a position as a technical assistant at the Corporation for Public Broadcasting (CPB). I assisted in putting together the Corporation's newsletter and managed the budget and the maintenance of the newsletter's mailing list.
After a number of years at CPB, I started looking into possible entrepreneurship opportunities. I left CPB and made myself available to do office administrative work on a contractual basis. I had a few clients for whom I did voluminous typing jobs, but the work eventually slowed down.
I signed up with a number of temporary agencies and began to get various job assignments, mostly at law firms. What I found, however, is that because of the high quality work I did for the places to which I was assigned, I was constantly being asked if I wanted to work permanently for them. After realizing this was the case, I decided to market myself as an independent contractor and was able to get consistent work.
Later, someone put the idea in my head about starting a temporary agency. As I started that process, I learned of an opportunity to contract with a government agency's procurement office and after providing a proposal, which was accepted, I supplied the agency with personnel to help with its procurement process.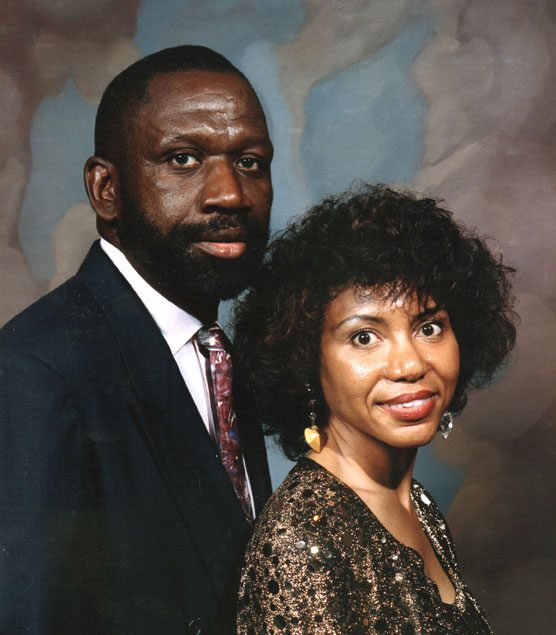 Destiny – Pride: You've been with the law firm of Patton Boggs for a while. Tell us about what you do there.
Ms. Carter: I've been with Patton Boggs for a little over 25 years. I started as an independent contractor working in the Word Processing Department during evening hours. Again, because of the quality of my work, I was solicited by the Personnel Department to start working during regular daytime hours as a floater, which meant sitting in for legal secretaries who were out for a period of time – from one day to several weeks or more. Because of the various practices of the firm, it was important for me to be knowledgeable about the processes for getting assignments accomplished, at least to the quality of the individual for whom I was sitting in.
The firm no longer has floaters, so I have transitioned to a permanent position where, among other things, I assist the Administrator for the firm's Chairman – Mr. Thomas Hale Boggs, Jr. – in fulfilling tasks for the Chairman. I also provide assistance to another partner and help with processing audit letter requests for the firm.
Destiny – Pride: Tell us about Destiny – Pride.
Ms. Carter: Destiny – Pride, Inc. is a 501(c)(3) nonprofit organization that was formed as a result of my husband's and my desire for him to continue the community work he was doing before he retired from the Department of Human Services. It was also a continuation of his earlier connection with Pride, Incorporated, a nonprofit organization he co-founded with now Councilmember Marion Barry. What Destiny – Pride does is provides and/or coordinates collaborative support of continuum of care services for children, youth and families.
The challenges of today's disenfranchised families are great, and those mostly affected are the children who are connected to those families. They mimic what they see around them and a lot of what they see is negative in nature. My heart aches at times when I see the potential of some of our young folk and then have to come to grips with the reality that they may never recognize that potential because they may be lacking the mentors or the role models in their lives to help them peel back the onion to reveal to them the potential that is truly inside of them.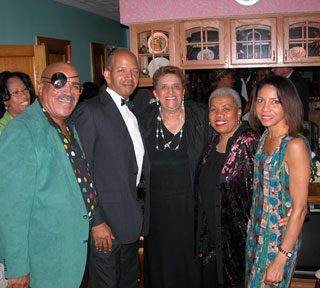 Among some of the things Destiny – Pride has done is we have partnered with a nonprofit organization named "Operation Warm," and have provided new winter coats to some of our partnering organizations who work with children of low-income families. I must give a special shout-out to Captain Willie Bailey of the Fairfax County Fire & Rescue Department, for connecting Destiny – Pride to Operation Warm because those coats have really helped to relieve a lot of families from having their children attend school inappropriately protected from the cold winter weather. The coats are generally given out around the beginning of the school year. We have also – again, through our partnering with Captain Bailey – provided book bags and school supplies to some of those families.
For the past ten years, which include years that my husband was with the Department of Human Services, Destiny – Pride has partnered with the US Marine Corps Reserve Toys for Tots, in the DC area, in its Christmas Toys for Tots endeavor, and has helped to provide toys to tens of thousands of children of low and no income families during those years. Our connection with Toys for Tots was through former Staff Sergeant Addison Fair, who is now retired from the US Marine Corps. I am indebted to him for his continued friendship and assistance with this and other activities in which Destiny – Pride is involved. I also have to give due props to Mr. George T. Johnson and District Council 20 AFSCME who have been a blessing to Destiny – Pride in supporting us not only during our Toys for Tots effort over the years, but various other activities as well.
This year, the Toys for Tots endeavor was especially difficult, as it was fraught with numerous roadblocks and challenges. We did manage to get through it, and I am grateful for our partnerships with the Boys & Girls Clubs of Greater Washington, Howard University Hospital, and Events DC [click here for Event DC's press release] during this endeavor. We provided bags of toys to approximately 2,000 families, including individual families and organizations that Destiny – Pride partners with during this season. It was, however, a bit more stressful than usual this year. The end result, though, is that the children of those 2,000 families for just a little while were able to experience a small sense of normalcy during this Christmas season, and for that we are very pleased. [DC Chronicles]
Destiny – Pride: What would you say so far would be your greatest accomplishment?
Ms. Carter: I would say that my greatest accomplishment is a work in progress, and that is, having accepted Christ as my Lord and Savior, working to strengthen my personal relationship with him by living a life reflective of his character. In growing up and being a preacher's kid, people have a tendency to look at you differently and treat you differently, sometimes making you feel like an outcast. Because of that, there is a tendency for preacher's children to either be drawn to their faith or to run from it. I'm glad that I chose to be drawn to it because I recognize some of the dire consequences of running from it and getting caught up in trying hard to get people to accept you and to prove to them that you're no different than they are. I am solidified in my faith, and have no equivocation about my relationship with Christ.
Another accomplishment I would say is having had the opportunity to visit South Africa on two occasions. Before going there, I really had no idea what to expect because here in the United States, when you see something on the television about Africa, it generally is related to poverty and disease. You see malnourished children with distended stomachs and flies, famine and HIV/AIDS cases. When it does mention the "beauty" of Africa, it generally is referring to the awe-inspiring landscapes and the galloping of the animals in the wild. I was pleasantly surprised to see that the cities of Johannesburg, Pretoria, Soweto, Mamelodi, and Cape Town were built up like here in the United States with condominiums, shopping malls and the like. We did witness the extreme poverty there – which truly was heart wrenching. But some of what we saw was a lot different than what is generally depicted in the United States about what Africa is like in certain areas.
As for the poverty in South Africa, there is a lot of it, and at times it is located right down the street from the middle-class. For that reason, middle-class homes are generally locked in by electrical barbed wired fences and protective dogs, to keep those who are less fortunate from breaking in.
We had the privilege of having our own tour guide for the days we stayed in Cape Town. Each day, from sun up to sun down, Mr. Titus took us on a tour of the entire city of Cape Town. Per our request, he included in the tours some of the more impoverished areas, where we had an opportunity to connect with some of those residents, communicate with them and see their condition up close and personal. As we have just recently memorialized the death of President Nelson Mandela, I am grateful to have been able to witness some of the accomplishments after apartheid, but during our visit to South Africa I was able to see that there is still a lot of work that needs to be done to lift a vast number of residents above the level of poverty.
We found out from Mr. Titus, our tour guide in Cape Town, that he was a minister and had a prison ministry there in Cape Town. Out of our relationship with him, our Sunday School class partnered with him in his ministry by sending bibles to South Africa for him to provide to the inmates there.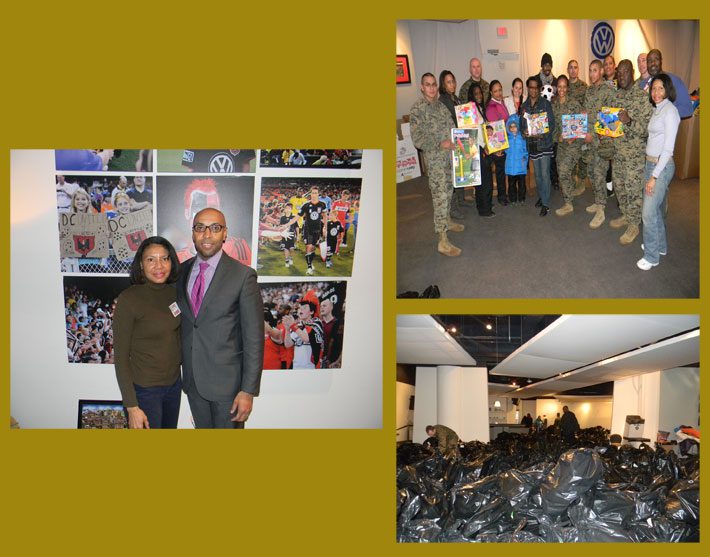 Destiny – Pride: What about your major disappointment?
Ms. Carter: One of my major disappointments, as I look back in retrospect, is that I did not continue my formal higher education. As I said earlier, I did take classes that have greatly assisted me, but I realize that not pursuing it was a golden opportunity on which I lost out. But, by being in the trenches not only in the social order with my husband and Destiny – Pride, but in all of the other related activities, I feel that I have gotten my doctrine in social services. After all of the influential people I have encountered over those years, it feels like I have been in school and I am so thankful that the Lord has permitted me to meet an array of people that has enhanced my ability to understand the complexity and the challenges that social services has on all of our lives, in one way or another.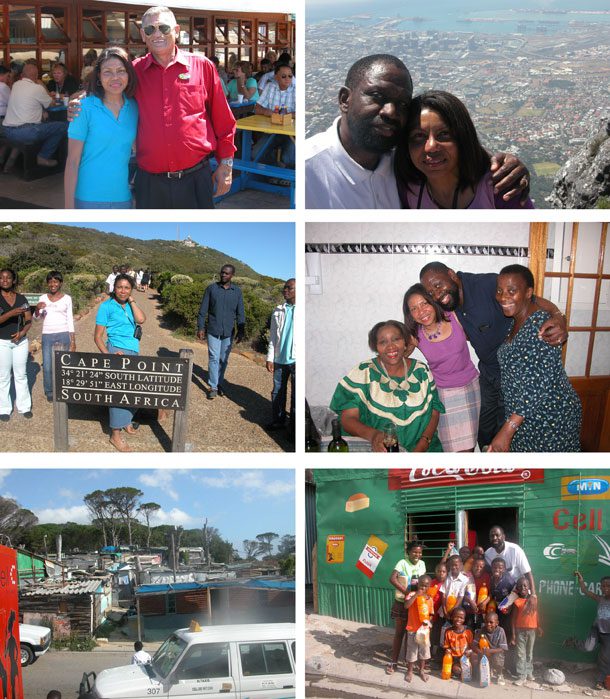 In working with Patton Boggs, one of the most prestigious law firms in the country, I have interacted with some brilliant legal minds and I am truly thankful as well for that access.
Destiny – Pride: What hobbies or activities interest you?
Ms. Carter: The number one activity I enjoy doing is bowling. I love to bowl, but I don't get an opportunity to do it as much as I'd like – so much to do; so little time! But anyone who knows me, know that bowling is something I truly enjoy doing.
I also do yoga in the mornings, which helps me relax. In addition, I enjoy crafting and I do a number of craft-type things. I crochet. I do something that is called "quilling," which is an art form that history has indicated has existed since ancient Egyptian times. It involves taking long strips of paper, rolling and pinching them into various shapes, and gluing them together to create beautiful designs that can be used to decorate cards, picture frames and other objects.
I also do what is called "tea bag folding," and I make personalized greeting cards. Just recently I have tried my hands at making jewelry out of rolled paper, a form of quilling called "paper beading."
Destiny – Pride: What are your last thoughts or insights that you would like to leave with our visitors?
To see the video of Nancy's response
To read her response, continue below.
Ms. Carter: Again I'd like to say Happy New Year, and I hope that you do have a happy and prosperous New Year to everyone. I hope that your Christmas celebration was all that you wanted it to be and more; that you had an opportunity to spend time with your friends and loved ones during this occasion. My hope for this coming year and years to come is that more of us will take an opportunity to reach out and touch the lives of individuals that need help. There are a lot of opportunities to volunteer. There are a lot of opportunities to show someone how much you care by reaching out and helping them with a need. It takes more than one person. It takes more than one organization. It takes more than one neighborhood. It takes more than one community, but it takes all of us working together to reach out, to see the need and to come to help individuals that are in need.
If you can help somebody as you pass along
If you can cheer somebody with a word or a song
If you can show somebody they are traveling wrong
Then your living will not be in vain.
Destiny – Pride: Thank you, Nancy for beginning year 2014 as being Destiny – Pride's Spotlight of the Month. You have shared some of your life's journey that some may not have known about and have given our visitors a glimpse of who you are and what you do. Again, thank you and we wish you and Destiny – Pride much success.
Ms. Carter: Thank you.
Did you enjoy our conversation with Nancy? Let us know how much by leaving a comment in the box below.