Dr. Marilyn McPherson Corder

Destiny – Pride hopes that you all have enjoyed the summer season that is now winding down. As we slowly get back into the work routine of fall and winter, we are honored to have for our October 2013 Spotlight Dr. Marilyn McPherson Corder, a pediatrician and adolescent doctor at Children's Medical Care Center, a medical facility run by her and her husband, Dr. Frederick Corder. Dr. McPherson Corder's comprehensive focus is on the whole individual, but she places special emphasis on childhood obesity, HIV/AIDs and Hepatitis C. We will discuss with Dr. McPherson Corder the innovative approaches to health care that she administers and how these approaches square with the new health reform laws that are soon to be instituted. (Click on photos to enlarge them)
Destiny – Pride: Good evening, Dr. Corder.
Dr. McPherson Corder: Good evening.
Destiny – Pride: Thank you so much for agreeing to be our October 2013 Spotlight. You have been on the medical forefront for more than 30 years and we are interested in finding out about the services you have been providing and your insight into health care now, and how it will look once the new health care laws come into effect. With that being said, let's begin by your sharing with us some background about yourself. Please tell us where and to who were you born, and then tell us a little about your childhood.
Dr. McPherson Corder: Certainly! I was born to a young man by the name of William Theodore McPherson, who is a Washingtonian, and my mother – his wife – Doris Foster McPherson, who is also a Washingtonian. My mother was born and raised in DC in Deanwood, and my father was raised in the Shaw neighborhood at 7th and P Streets. They met, got married and had my sister, Carolyn – who is two-and-a-half years older than I – and then I, the baby, came. It was a wonderful childhood for me.
My mother did nursing initially, but she went on – like many people in Washington, DC – into the government. She worked for 35 years at the Bureau of Engraving and Printing. My father went into the Service. He finished high school; he did some college; and he went into the Service. He came back from Service and went to the University of Chicago, majoring in Engineering. He then went on and got his master's. While I was in medical school, he went back and did a doctorate in Theology. So we both were getting our doctorate at the same time.
My dad's mother was born and raised in Washington, DC. She was born at Freedman's, which now we know as Howard. My father was born at Freedman's. I was born at Freedman's, and my two children – and we'll talk later about them – they were born at Howard University.
Destiny – Pride: By me also being a Washingtonian, my question is how did "Shaw" and "Deanwood" get together?
Dr. McPherson Corder: They met at the Bureau of Engraving. That's where they met. You know you didn't have to be old to go there to work. They met there. They were married for 52 years. My father passed at the age of 75. My mom, who enjoys good health, is 86 years old. I call her 86 years "young."
Destiny – Pride: I wish that our visitors could just enjoy what I'm enjoying – your enthusiasm. Your personality just hits me. I have known you over the years. The reason I asked you about Shaw is that I, too, am a Washingtonian. I grew up in Parkside and went to Woodson Junior High School. I once walked a girl home from Deanwood. The next day, these dudes came up and asked, "Who is Rufus Mayfield?" Everybody pointed to me. They busted me upside my head and told me to stay out of Deanwood.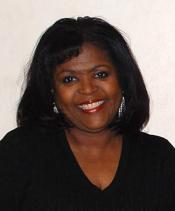 Dr. McPherson Corder: Territorial!
Destiny – Pride: It was very territorial back then! As stated earlier, you are married. Tell us about your other half and your children, if you have any.
Dr. McPherson Corder: Absolutely! I have to go back a little bit and let you know that I was raised in Parkland, SE . . .
Destiny – Pride: Oh my God!
Dr. McPherson Corder: . . . and when I was 10 years old, my parents moved to the suburbs, called Glenarden [Maryland]. It was truly a historical experience because I didn't find out until about a year ago that Glenarden was the third African American neighborhood for all of Prince George's. The first one was North Brentwood. Then Fairmont Heights. Then Glenarden. So my parents took me from Washington, DC – which is historical – to Glendarden; but I remained a student in Southeast. I went to an elementary school called Our Lady of Perpetual Help on Morris Road, SE – the Panorama Room – and went on to St. Cecilia's High School on East Capitol Street in Capitol Hill. So I stayed in DC, and was going to go to college. I was going to go to Georgetown – I had a scholarship – but I decided that it was time for me to go to public school.
I went to the University of Maryland, College Park. That was a very interesting experience. It was in 1972. They had given me a scholarship, but on campus I did not really feel "wanted" or "invited." So I just studied hard, and in two years I went on to medical school. I had decided that I was going to go year-round. I did 12 credits in the summer. I did 18 to 20 credits during the fall and spring semesters. By the time two years were over, I only had one more semester before I finished. Howard University had an early acceptance. At first I wasn't going to apply, but a neighbor said, "Why don't you apply because you've already done your sciences?" So I decided I'd give it a shot, just to practice.
So I applied to medical school. They said, "Well, everything looks fine, but you have to take this test call the "MCAT" [Medical College Admission Test]. I took the test in May. At that time we were not digital. It wasn't electronic. It was pencil and paper, and it took them eight weeks to get my results back. Just as I was preparing to go back to College Park – I had bought a new rug, etc. – I got an acceptance letter on August 17th saying "You have been accepted to the class that starts 'August 24th.'" That August 24th was the weekend that my sister was getting married. I looked at my father and I showed him the certified letter, because they had to wait for the results of my MCAT. I asked him, "What do you think?" He said, "I think you should go." I said, "Well, I haven't even finished undergrad." He said, "Well if they said you can go, then you should go." So I did. My mom always said, "You always can come back. Right here in Glenarden, you can come back home."
That first year, I went to Howard Medical School. I was 19. I looked to my left and I looked to my right. I said, "This is scary," because many of the students there were 30-year-olds who had professions; who had taught; who had master's degrees. But I remembered what my father said: "If they've accepted you, you were meant to be there."
In four years, I graduated – 1978. While there, my freshman year, we were sitting in orientation. A young man came down the steps. He had a big, wide tie on and taps on his shoes; a big afro – as we all did – and he introduced himself as Frederick Corder. He was from Detroit. He looked all of "Motown." He was very polite and looked very young. He went on to talk about an organization that he was the president of, which was the Student National Medical Association located at Howard. I listened attentively, because I was president of my high school class. I was salutatorian. So I listened and listened, and then I said, "That's an interesting organization to join" – junior doctors – and I signed up. After that, Fred and I became just good friends. We worked together and did lots of projects together, politically. It took about five years before we decided we'd try that "romance" part. But we were good friends. He had a girlfriend and I had a boyfriend and we communicated about them. It was funny because (i) we both wanted to be pediatricians; (ii) he came from a family of two boys; I came from a family of two girls; (iii) he was the oldest; I was the youngest.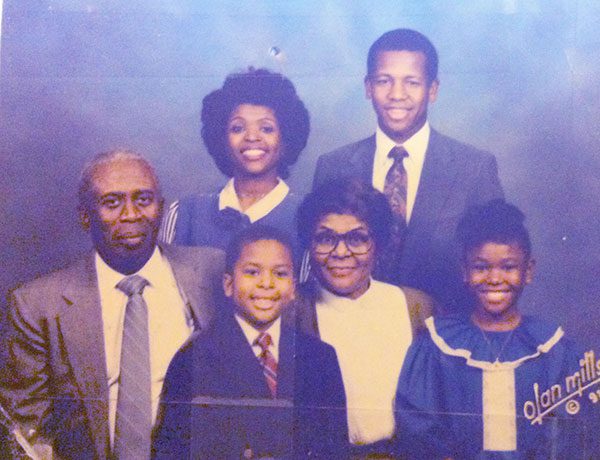 It surprised me when we went out on a date because it was my senior year in medical school. Fred was already an intern. There were two dear friends of mine: Frederick Corder and a young man by the named of Hector Collison, who has transitioned on. Both of them were good friends of mine. I wasn't dating anyone at that time and I needed a date for a coming out party for the seniors and a reunion dinner dance. I asked the operator to page two doctors: Dr. Corder and Dr. Collison. Fred answered first, so I said, "Okay, Fred. No strings attached. I need an escort." He liked to dance – remember, he was from Motown! I'm from DC – hip hop. So before I realized it, he came knocking on my parents' door. I had moved back home for my senior year. He knocked on the door and said "I'm here to pick you up." He had a corsage and all of that. So we went to the dance, started dating, and a year and a half later we were married.
After we got married, he didn't want to stay in DC. He wanted to move to Memphis, where his roots were: from Memphis to Detroit. At first I said okay, but a year and a half later we were expecting our daughter. We finished our residencies. He's a pediatrician. He was my Chief Resident. He still wanted to move. He was going to go to St. Jude's; I was going to be a neonatologist. As the days got closer to our departure day – it was also getting closer to our deliverance date of our daughter – I decided I wanted to stay in DC. You know roots here in DC are deep. We've been here ever since, 35 years later.
Destiny – Pride: Oh my gracious! Now that's a story. I think you have talked about this, but you may amplify if you'd like. Are there any higher educational achievements that you would like to highlight? You have such a rich resume, so walk us through that journey to bring us up to this point right now.
Dr. McPherson Corder: When I finished medical school, even when I began medical school, I had always wanted to become a pediatrician. Many of my classmates would laugh when I said I wanted to become a pediatrician. They said, "You know that's the least paid, and the most disrespected field. Your patients cry when they see you. They spit at you. They bite you. The parents look at you like you're crazy." But I always wanted to be a pediatrician. They also said, "Your patients don't talk to you, up to a certain point" – until they're two years old. But I enjoy my pediatrics.
During my childhood, Dr. Melvin Jenkins was actually my pediatrician here in DC. Dr. Alvin Robinson delivered me. I just saw where he passed this year at the age of 100. So as I said, I wanted to be a pediatrician. I loved my childhood. So I went into pediatrics. It's a three-year residency. I trained at Howard. When you train at Howard, you train at different hospitals. DC General was one of them. Greater Southeast was one of them. There was also Howard, and a few others, as well as Children's Hospital. So I got a lot of experience in different aspects of the District as well as aspects of pediatrics medicine.
But then I said that I wanted to learn more, and I did a fellowship in genetics. That fellowship in genetics took me everywhere in the District – Congress Heights; all of the different clinics because we did Genetics Day. I was very, very amazed that many of us don't know our genetics. We don't know from where we've come. We can say that we grew up here and grew up there, but in terms of our real genetics, we don't know anything.
As the pediatrician, I began to trace up what was going on. For example, if I saw someone with a condition called Neurofibromatosis, which are often seen as different moles and different things on your skin, then I would trace up and find out that grandma used to have nodules because once they're flat, they begin to grow. And they will say, for example, "No one ever told me why I have these cysts on my kidneys" or "why I have these cysts on their face," or "why my spine is like this." I was curious and decided that I wanted to study the family, and, of course, sickle cell and as well, what the mothers were doing prior to the babies being delivered. This was for the genetics environmental factors as well as genetics pedigree factors, in terms of what's in your genetics. Many of our mothers, unfortunately didn't know not only their history, but they didn't know the father's history. So we might have a child born with sickle cell and neither one of them knew that one of them had the sickle cell trait. So I decided that I was going to practice genetics in general and then, in my private practice six years later, I do genetics.
So I tell my folks they're coming to a pediatrician who wants to know all of what I can know. It may take three or four visits. When you have the baby, everybody's around. That's the time to ask, "What did Uncle Ned die from" as opposed to he just died. Why couldn't he stand all the way up? What was going on?
Then I did another fellowship in adolescent medicine. They really told me I was crazy when I did that. "You're not only a pediatrician, but you also want to see the group that nobody wants to see – not even their parents, or their teachers! So they're like "You are really a glutton for punishment." But I like adolescents because that was a time in my life that I enjoyed as well as that's the time in young peoples' lives that they're "independent," but they're not quite "independent." And they're vulnerable and if they don't have someone really talking to them and leading them, they're at the fork road and they can stray either way.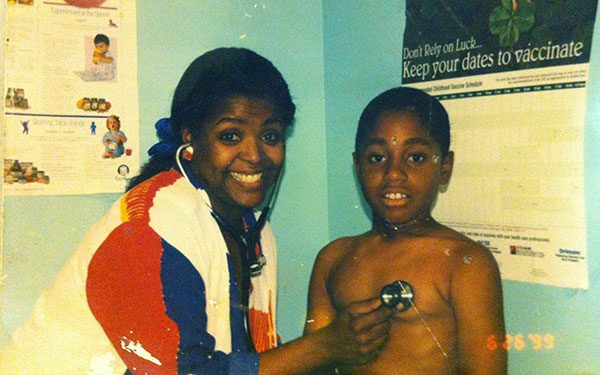 So I felt it was important because, even though they are as large as we are, they're not yet mature. When I teach the medical students, because I'm on staff at four med schools, I tell them that just because they're as big as us, don't expect them to process things like we do – unless you're still an adolescent, because you can be a grownup and still think crazy. So I tell them to understand this as early, middle and late phase adolescence. That's why, by the time you're a senior, or a freshman in college, the teachers are fine with that. They want to teach the seniors as opposed to the middle schoolers or the ninth graders.
After doing a genetics fellowship for two years and after doing an adolescent medicine fellowship for two years, then I decided that it's time to go to work. And so I joined my husband, who was already in the practice. I would tell my patients that I'm a pediatrician, but also a geneticist and an adolescent medicine doctor. So that means I'm a nosey pediatrician who will see you until your child is old. As much as I can, I teach. During my physicals, my contact and consultations with my patients, I talk. As you see, I talk. I want them to understand and I want them to be able to talk because that's how I grew up – talking and asking questions. And if you don't know – as we say on my radio show – knowledge is power. If you don't know, then I feel that I have failed you in terms of giving that information to you.
Destiny – Pride: Let me just investigate this a couple of steps more with your saying that you're in genetics. What do we do, because that is a big problem in the African American community. I can only follow my genetics back through my mother and through my father to a degree. Mom was an orphan, so we don't know where that goes. I do know that she had kidney failure and a couple of other things. My dad had colon cancer, so that makes me concerned. So what do you do when you're looking at trying to do that [family] tree? What I'm hearing from you is that you are dealing with it from the child and the mother, but how do you then go back further?
Dr. McPherson Corder: Well what I do is I ask that the grandparents come in. Even if they can't come in, we have telephones. And I begin to talk in layman terms. We in the medical field call "diabetes" "mellitus" or "sugar." We call "joint pain" "arthritis" or "Arthur." We talk about "glaucoma" when we say a "silver inflammation of the eye." So there are certain things that I will say. Sometimes if you have a "heart murmur," they'll say "a hole in your heart." There are layman terms that you may say that they'll say, "Oh, yes. Now I know what you're talking about." You will begin to understand the medical terminology "culturally" as well as the medical terminology "professionally," and you mash them together.
In my family, my sister is a historian. She's a school teacher retired from Wilson High. We call her our historian and we took our family back six generations. My origin is Ghana. We have a church in Virginia that is dedicated to my great, great, great, great grandfather who was a freed slave and he founded a church. It's a historical mark.
Destiny – Pride: What's the name of the church?
Dr. McPherson Corder: It's called Oak Grove Baptist Church and it's in Warrenton, which is the Culpepper area. So I am very adamant and determined to tell folks to know who they are. If you don't know where you're coming from, you won't know where you're going. So you should want to know and understand that we may have had some bumps in the road – your parents and yourself – but you need to understand also the riches from your ancestors, from your forefathers in order to understand that.
As a Washingtonian, and as I look around now, I know we all had to finish high school. It was a must! And then go on from there to do better than your parents. I don't see that as much with this generation.
I have two children. My son, Frederick Theodore Corder, is the youngest, and my daughter, Adrienne, ended up doing similar things. When I say that, I mean that they are in the field of medicine, but they are not MDs. My daughter has an MBA and a masters in health sciences. She started out premed, but she said, "You know what? I think I could do more in community health." So she does fitness. She has a program called "Corder-Pounders" which deals with obesity. She does different programs in the schools – DC, Maryland and even in Atlanta. As well, she is an educator for health, and she does programs and grants.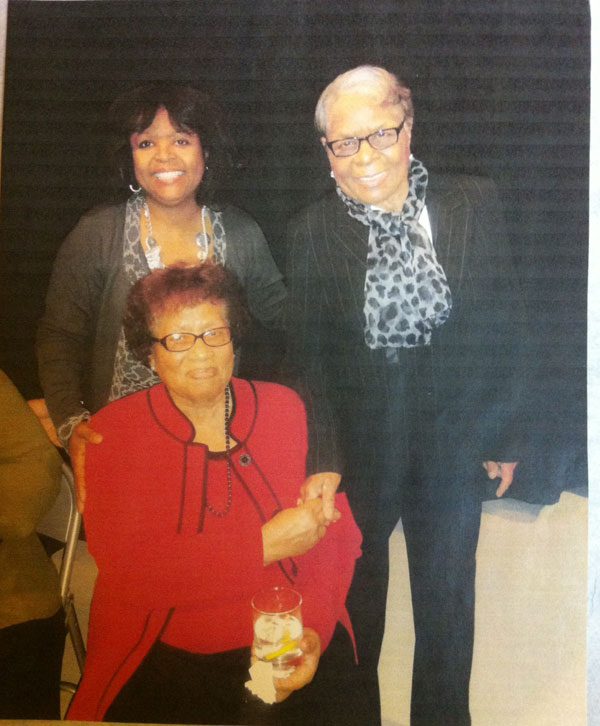 My son is a clinical psychologist, but he's also an artist. He's in the Philippines right now expanding his animation work and staff over there. So they both went in their own direction, but yet they understood that education is important. My father and mother drilled it into us – my sister and me – and my husband and I drilled it into them. But we said, "You don't have to be doctors, but go to school. Enjoy your life, but go to school and do something that you feel "passionate" about. I feel that they've done that in terms of what they felt. For years my daughter would help in the office. We would sometimes have them both in the office. It's interesting how they migrated into those areas because they saw the need.
Childhood obesity is an epidemic. We knew that 15 years ago in our practice. We have an office in DC. We have three offices in Maryland. We saw our children getting bigger and bigger and bigger. No matter what we said – "We're going to eat better; fruits and vegetables" – it wasn't happening. So we had to do hands on. With my son, we saw a lot of psychological problems in our patients. And my son saw that as well. With him being a black male, an African American, he said, "Ma, when we send referrals, we don't see many African Americans as therapists. As mentors. And I want to do that." So I feel that they "got it." I don't have any grandchildren yet. But hopefully, God willing, when I do have grandchildren, I will tell them the story as well and have them understand that "to whom much is given, much is expected," as well as you've got to work hard.
Destiny – Pride: That last statement brings me to the next question. What faith are you, and how, if at all, does it factor into your daily decisions? From listening to you, I already have a feel for what the answer is.
Dr. McPherson Corder: Well, you know, I'm a Christian and I am a member of the First Baptist Church of Glenarden (Pastor John K. Jenkins). I started out as a Catholic, coming from parochial schools, etc., but yet most of my relatives were Baptist. My father was an assistant Baptist minister. So I was in a home were we had Catholics as well as Baptists.
My faith plays an important role. Sure, I'm a physician, but I tell everyone that I'm a child of God first, and then a physician. The longer I'm in medicine, the more I realize what I don't know, and that God is the real healer. We're just "practicing" at this point, and I recognize that, truly. I tell my patients, "I'm not sure, but this is what we're going to rule out, this is what we're going to see, and this is what we're going to test."
Destiny – Pride: Now I'm a man, so I'm going to go back and let you pick up on something. You sort of skimmed over your other half, Dr. Frederick Corder, so let's go back there.
Dr. McPherson Corder: Okay. We were good friends for many years – at least four years. We started dating when I was graduating from medical school. We were in the same program at Howard in Pediatrics. We married 18 months later.
Destiny – Pride: You mentioned you have three office locations: Here at United Medical Center. . .
Dr. McPherson Corder: One in Bowie, and one in Cheverly.
Destiny – Pride: Okay. So what are you all doing?
Dr. McPherson Corder: Practicing medicine.
Destiny – Pride: Okay. You have all of these in innovative and creative approaches in your practice. Does he agree with them, or what?
Dr. McPherson Corder: Well, I call him my "Quiet Storm." He is my friend, first. We are married, but we are buddies. We don't agree all of the time and we recognize our differences, but we compromise and we work together as far as raising the children, to even our practice. He has been the Chief of Pediatrics at a hospital called Prince George's Hospital for the past 30 years. He's like a quiet leader, but I also call him my "Doctor Dolittle" because we have a horse farm. We have chickens and pigs and all types of animals. That's where our children were raised. It's in a suburbs near Annapolis called Davidsonville. That's his enjoyment; that's his outlet.
I'm Chief of Pediatrics here at this hospital [UMC] and he's Chief of Pediatrics at Prince George's. In our professional world, we've worked together anyway. In our husband and wife world, we're happy with that. He's not as "talkative," but he has a lot to say without a lot of words.
Destiny – Pride: Who in your life has helped to influence you to be the person you are today? A couple of people who just stand out, who would not let you fail.
Dr. McPherson Corder: Beyond my parents?
Destiny – Pride: Yes.
Dr. McPherson Corder: May I mention my father?
Destiny – Pride: Sure!
Dr. McPherson Corder: Okay. My mom loves us dearly – my sister, Carolyn, and I. I think she thought we were twins – Marilyn and Carolyn – but we were two and a half years apart. But my dad was always the one that said, "You can do it." And he broke barriers himself; the color barrier. He was a biomedical engineer. He worked at the Navy Yard for a while, and he also worked at a place called Armed Force Radiological Biomedical Institute out in Bethesda, Maryland. He did so many different things that were phenomenal, but he didn't' get credit for them because at that time there was a lot of segregation.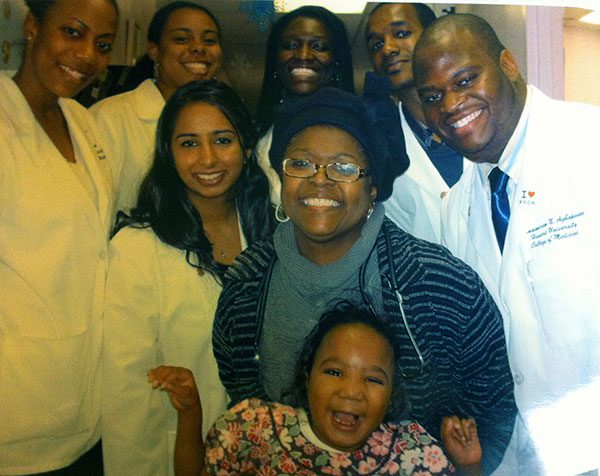 But he was okay with that and he would say, as we progressed on, that things would be better. So he didn't protest. He just continued to do his best. He marched at the March [on Washington] in 1963. I remember that my mom wanted to go, but we were young. I remember watching it on television. He and my uncle and a few of my cousins went. Dad was so proud. He got there so early that he was on the third row, and he was so proud!
And he broke color barriers. He would take us to different places where we would be the "first to be." For example, we grew up in Southeast, but there was an Art Linkletter Dance Studio in Oxon Hill [MD]. It was non-black. It was all white. My father one day said "I want my daughters to tap dance." So he went in, and they looked at him like he was strange. He said, "I want to sign my children up." So my sister and I integrated the Art Linkletter Dance Studio right there in Oxon Hill. I said, "Dad!!" But we didn't run. The little bus would come up to Parkland to pick us up on Wednesday evenings and take us there.
My dad would tell us – my sister and me – to do our best. And he would say – and this is his quote; I told this to my husband when I got married – "I want you to be there because you want to be there, not because you have to be there." So I'm there because I want to be, not because I have to be. And that's important.
Destiny – Pride: Okay. You told us about your daddy. Is there anybody else?
Dr. McPherson Corder: My doctor, Dr. Melvin Jenkins. My pediatrician. They did house calls then. He would come to the house and give shots, etc. He would ask, "What do you want to be?" I would say, "A doctor." He would say, "Okay, you're going to be that doctor." When I finished medical school, I started my residency at Howard. At that time, my pediatrician, Dr. Jenkins, was Chief of the program at Howard University. It was amazing. He continued to call me "Carolyn," because it was "Marilyn" and "Carolyn." But I was very honored, and he was very proud because one of his patients was now one of his residents.
Now to the point, and it brings me to tears. Dr. Jenkins trained hundreds and hundreds and hundreds of doctors, but when he retired he asked me to take over his practice – to care for the patients that were still in his active practice. I thought that was an honor. That was such a privilege to have been thought of in that manner. Dr. Melvin Jenkins is still alive. He's somewhat ill, but he's still alive. I, again, give him much credit. He has inspired me greatly.
Destiny – Pride: Now you have told us about your present practice. Is there anything else that you would like to add?
Dr. McPherson Corder: Yes. I also like to do things with teenagers. Ten years ago, the District of Columbia had some issues with juvenile corrections – well, they still do. The expert for the area was Dr. Renee Jenkins, who actually is a pediatrician. She was one of my mentors, too, and a dear friend of Fred and mine. Dr. Renee Jenkins was the first African American female to be president of the American Academy of Pediatrics. She did adolescents, and I did adolescents under her. She was requested to assist and do consultation for Corrections, which at that time was YSA – Youth Services Administration. Youth Services now is DYRS [Department of Youth Rehabilitation Services].
So Dr. Jenkins called me. I was in practice. She said, "Would you go and help?" So I became the Medical Director of Juvenile Corrections for nine years.
Destiny – Pride: Oh, my gracious!
Dr. McPherson Corder: And my goodness! Oak Hill – the old receiving home on Mt. Olive Road.
Destiny – Pride: So you were there when we [Department of Human Services] took over. When [Wayne] Casey became the Acting Deputy Administrator because the Control Board wanted to put it into receivership.
Dr. McPherson Corder: Right. Right. Exactly. Exactly. So while there, I got to see children and grandchildren of friends of mine, and they would look at me and say, "Dr. Corder, what are you doing here?" And I would ask them, "The question is, what are 'you' doing here?" I would encourage them and do things to make them understand that this is not where it's going to end. "You made a stupid mistake. You know you shouldn't have gotten in that car. You shouldn't have done what you did. Your urine should have been clear" – to encourage them. I did that for nine years. It was supposed to have been just two years. I sacrificed my practice; I went part time with my practice because I went full time at Oak Hill.
In 2009, I came here [United Medical Center (UMC), in Southeast Washington, DC]. The Department of Health asked me to take over the nursery because, as you know, this hospital has had its roller coasters. At that time the owners – four owners ago . . . let's just say there was trouble here. They called and said, "If you'll come, the nursery will remain open." So I came on May 9th, six years ago. It was myself and another doctor – Dr. Selassie – who kept the nursery open. I spent the night, and he did the daytime, until other doctors started coming.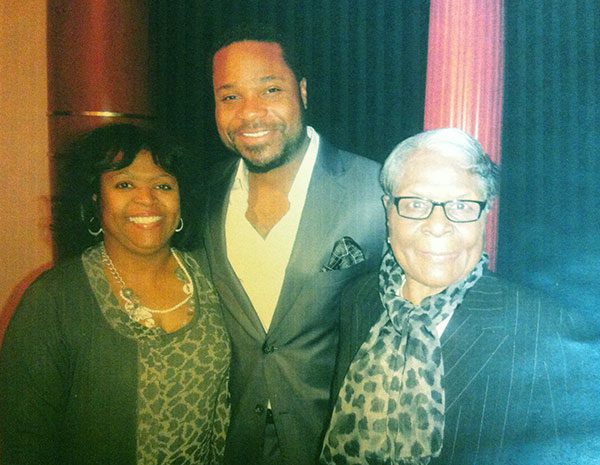 And let me tell you another thing. I'm a "fight doc." I do boxing referee, and when I say "fight doc," I'm the doc for boxing. And I love it!! I love it!!
Destiny – Pride: Wow! We don't do as much boxing . .
Dr. McPherson Corder: . . . as we used to, because I grew up under Sugar Ray Leonard. He was Palmer Park; I was Glenarden. It's something that is positive . .
Destiny – Pride: Is it coming back?
Dr. McPherson Corder: It's beginning to come back. Yes they are. And we're talking about eight, nine-year old boxers to 21 years old. You can see their pride, their self-respect and their health consciousness. When I do their physicals, right before the boxing and weigh-in, etc. – I see the same ones – that's their way of connecting with the doctor. We talk about things other than boxing: college, doing the right things, being respectful. That's my way of remaining in touch with the community.
Destiny – Pride: Why did you choose the areas of obesity, HIV/AIDS – and Hepatitis C because Dr. Edwin Chapman is deaf on that one – to be the major focuses of your work?
Dr. McPherson Corder: Because in pediatrics, we usually see healthy people, but guess what's killing us? Childhood obesity and HIV. I'm seeing in my practice at least three or four new cases of HIV – no matter what the social economics are; no matter what we're saying. And I found out only recently that there are only a few of us who do routine HIV testing. As soon as you're a teenager, you could swear on five stacks of bibles that you've never had sex; but if you're at puberty, as far as I'm concerned your genitalia is a "weapon of mass destruction," and I'm testing you! I'm going to test you!
We had one young lady just this week who had two STDs. Of course, she was in the chart as "never had sex." I said, "Okay, we are going to get past that, but right now, that's the only way that you can have the two that you have. She didn't have HIV, thank God, but I told her that if she continued what she was doing, she's knocking on the door of getting HIV.
Again, I'm an adolescent doctor, so I need to talk about HIV in a manner that takes the stigma away. I say that we're "love you" people. We love to love! With that comes a risk, but with responsible action, you don't have to put yourself at risk. I do say "abstinence." I tell folks, "It can wait," because you'll be older and mature. I'm not going to say all the times, "Wait until you get married." You might not get married! But at least wait until you and that person are mature, respect each other, and understand what real love is, as much as you can – as opposed to "don't even know the name of the person that you just took all of your clothes off for."
With childhood obesity, we're seeing hypertension. We're seeing diabetes. I wanted to do pediatrics, but I'm also doing internal medicine because of the obesity effect on our young. They're becoming pre-diabetic. Diabetes Type 2. Hypertension. Cardiovascular problems. Sleep Apnea. Before they're 18! So I had to make a statement to say that this is something that we out here need to understand: it's an epidemic that we can reverse. It's "behavior" driven. It's not genetic; it's behavior driven. And we as a people are disproportionately affected – because of our actions!
Destiny – Pride: Do you think the new health care laws will make things significantly better for the health care industry? If yes, why? If no, why?
Dr. McPherson Corder: I'm going to say yes, because it takes the excuse away that "I don't want to go to the doctor because I don't have insurance," and using the emergency room as their medical home or their family practice. It begins to have some comprehensive and some preventive flavors to it. But I think what also we need to do is make sure we understand that the providers that are to be providing for the underserved as well as people of color can "culturally" relate. I won't say so much to "look like them," but understand them and respect them.
Destiny – Pride: Let me just dovetail on that and ask, because you related to the issue of individuals using the emergency room as their primary care doctors. Those are some of the "frequent flyers" that we have. How do we break that syndrome? When I was coming through the emergency room this evening to get to you for this discussion, as you were talking about, we have to be more than just clinicians. We have to be therapists, etc., because when I passed through the emergency room, it was in a chaotic state. The kids were running amuck. The moms were sitting there as if they had on ear plugs while their kids were just running wild. The security guard had to act as if she were the warden: "Please, please! You are in the emergency room!"
What do we do to stop the "embryonic" toxicity that's being fed from the parent to the child? You deal with two areas – and this is a long question – you are in the field of pediatrics and adolescent medicine. It all goes together because of the fact that eventually they are going to move into adolescence. How do we begin to even attempt to make a dent into that?
Dr. McPherson Corder: One of the things we have to do – and I've already mentioned it – is to have self-respect. We have to take responsibility for our lives. Now if you are a parent, or an expecting parent, you need to maximize and you need to make sure that that embryo – that baby to be – has prenatal care. You need to do anything that you can do to help that baby come into this world as healthy as possible. That means not drinking, not using drugs, going to the doctors. We have many young ladies, even who deliver here, who will come in and say, "I didn't get prenatal care, although I knew I was pregnant. I've been pregnant before." I would say, "Well, yeah, but this is a different baby. Every baby is different as well as we need to know what's expected, because there are tests that we run in certain phases. So getting back to your question, the toxicity, true, is there. But it's going to start one patient at a time; one baby at a time; and one uterus at a time.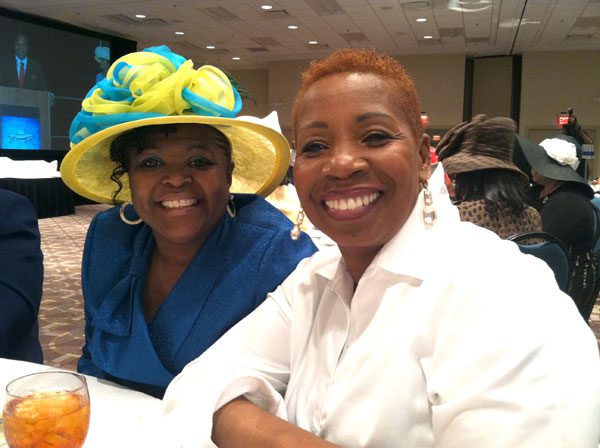 What you have to do is then say, when you have those young ladies whose bellies are almost out there or who have missed a period, "This is where we are now. Now these are the things you have to do. You may not have loved yourself enough to do it, but this is what you have to do. You have, or are having a baby." Many times it's the grandmother – sometimes "great" grandmother – and baby, or teenager with child, and mother that I see. I have said to many of my families of three generations that we're going to break the chain, right here. Be it correctional, be it educationally. And I don't really like the words "unwanted pregnancy." I don't ever want anybody to tell their child that they weren't wanted, because I feel that's all God. But it could be "unplanned." But now that he or she is there, let's make a plan. It may have been unplanned, but let's now make a plan. And let's make sure that that plan for life and that plan for that lifetime is a positive plan.
One of the things that I cringe about when I'm in my office is when I hear in the waiting room profanity, disrespect. And it's not the child – yet! It's the mother talking to the child. But then, when the child gets eight or nine, ten years old, guess what's going to happen? It's going to point right back. He or she is going to give it right back. And that's where correction comes in. That's what I see. But when you raise a child in a positive environment, a fulfilling environment, a self-esteem environment, and a correctional environment, you've got to correct a child, but you do that in a manner that's responsible.
Years ago we said that it takes a village. And it may have to empower the teachers to do more than they're doing. When we were coming up, you couldn't turn left or right; you kept straight. I remember when we were in school, no one was pregnant. They had one school for pregnant girls, at 10th and F Streets. When you got pregnant, you got scooted away. And you couldn't do anything. You could throw a rock. You couldn't fight. You couldn't do anything because the community kept you straight. We've lost that. We needed that. And we need the parents to be in a corrective mode as well. But there's no respect. So to stop that toxicity, we have to come back and start from before this baby is born.
Destiny – Pride: What would you consider in your young life to be your greatest accomplishment so far?
Dr. McPherson Corder: How young?
Destiny – Pride: You're a young woman.
Dr. McPherson Corder: No, no. In terms of high school, or what?
Destiny – Pride: During anytime. There are a couple of things in my life that I am just so proud of. What would be yours?
Dr. McPherson Corder: I remember my graduation. I did the speech. I was the second in the class, and I remember saying that the journey had already started, but it was like a bus ride. It had several stops, and of course one stop was going from high school to college. I could see down the road, even at 17, that I had a lot of work to do. I had big shoes to fill, but during that journey, it was going to be important to always reflect from where I've come, and to go back – the prospective of knowing from where you have come.
Some of the things my patients will say to me is, "You don't act like a doctor." I know that's a compliment. I don't want to "act like a doctor," because I feel that sometimes that "acting" like a doctor puts a distance between your patient and you.
Destiny – Pride: What I be correct in saying that you have "personalized" your practice?
Dr. McPherson Corder: Yes. Yes. When patients call my office, I answer the phone. They say, "Dr. Corder. You answered your phone!" I say, "Well, I pay the bill; I answer the phone!" I'm not allergic to answering the phone. I'm not allergic to giving out my cell phone number. I'm not that.
I tell everybody that the reason I became a doctor – and I don't know if I told you – is yes, because I like science, but a good friend of mine and I were going to go to a fashion show on a Sunday. My mom called to ask if she would be joining us. Her mom said, "No, she has a headache." That evening, they took her to the emergency room. By Tuesday, she was dead – from meningitis. I asked "Why?" They said that she had a headache and she had meningitis. I asked, "Well, didn't she see a doctor? Didn't she go to the hospital?" They just said that she died from meningitis.
Years ago you used to die from a lot of things. So I decided that they don't have enough doctors and that I was going to be one. On my first day in private practice, guess what? I had a patient with meningitis. I think that God has a big sense of humor, and I recognized it and brought the patient here to this hospital. He didn't have any consequences of any brain damage. Not even a hearing deficit. Sure enough, he turned out to be the little boy in my son's class that used to beat him up – five years later!
So I think we've come full circle in many things. As I've said, my class has just celebrated 35 years from medical school. I finished medical school in 1978. We have lost about 13 of my classmates. They've transitioned. When we were all together at the reunion this past May, we had lots of reflections, but many of us – and I have to say that maybe it was the Howard training – were very proud and humbled. I know the older I become, it's more humbling. I don't take for granted taking care of people's children. But I think it's an honor and it's something that is special.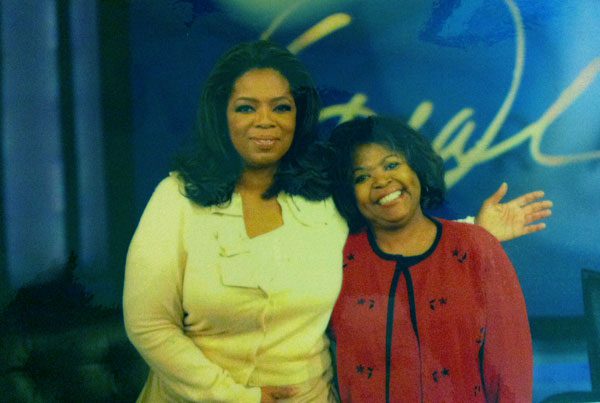 Destiny – Pride: What would you consider to be your major disappointment so far?
Dr. McPherson Corder: I'm disappointed with the statistics on health for African Americans, and for people of color, not just African Americans. Here in Washington, DC, or may I say the DMV [DC, Maryland and Virginia], I feel we were healthier 20 years ago. I see us as going backwards, from asthma, STDs, HIV, diabetes. I just feel we're going backwards, and that, to me, is very disheartening and I'm very disappointed to be witnessing that.
Destiny – Pride: How might someone contact you regarding your services?
Dr. McPherson Corder: Well, I'm in my offices. My phone number in my Northwest office is (202) 291-0147. That's at 5425 14th Street, NW. If they're in the Bowie, Maryland area, the phone number is (301) 805-5800.
Destiny – Pride: And they can also contact you here.
Dr. McPherson Corder: Yes, here at the [United Medical] Hospital – (202) 574-6855. May I mention something else?
Destiny – Pride: Yes you can. This is your spotlight.
Dr. McPherson Corder: One of the things that I think is very special that clinicians should understand is that we have to think outside of the box. We have to go beyond perhaps what we were taught 20-years ago to understand our patients.
I have a young man who lost his twin brother to a devastating incurable brain tumor. He pretty much died with him, in terms of his spirit. He ended up being depressed, no matter what. His parents moved. They changed schools. They did everything, but he was just fading away.
One day he came into my office. He was also seeing a psychiatrist. They were upping and upping and upping his depression medication, but it wasn't working. They had moved further away, and his mother said, "I want you to see him." So I saw him.
He came in, and he wasn't the person that I knew – the bubbly young man that I would see with his brother. I said to him, "What makes you happy? What do you like to do?" He said, "I like to bake," and he looked at me as if to say, "No one has ever asked me that." I said to him, "Well, that's what we're going to do. We're going to bake in honor of your brother." I reached into my pocket and pulled out a $20 bill and said, "This is your first investment. Come back and tell me how you used this."
A week later, he came back with a tray of cookies. He named his business "Doughjangles" and he had a picture of his brother. He wrote down how he spent the $20 – all the way down to the stick of butter. The cookies were in baggies wrapped with the long ribbon with the little curl at the end of them, and he was selling them.
That was five years ago. That business has grown. He's a high school honor student. He's athletic. He's not depressed anymore. He's off any medication for depression. Oprah found about it because there was an article in the Washington Post about it. Then Katie Couric picked up the story because she's from here. We were on CBS. And then Rachel Ray picked it up. They had little gifts. Then Oprah said, "I want to meet Dr. Corder," and she had us on. It was honoring my patient. But she basically said, "Most doctors would have . . . and you didn't."
I tell my patients, and I tell my medical students – as I train residents and medical students and PAs – that we talk about [physical] healing, but you also have to heal the spirit. If you do not tap into the spirit, then you have not done your job.
Destiny – Pride: What last thoughts or insights would like to leave with our visitors?
To see the video of Dr. McPherson Corder's response
To read her response, continue below.
Dr. McPherson Corder: First of all, I'd like to thank Destiny – Pride for allowing me to be their Spotlight of the Month. I think it's very important for us here in the community – as service providers, as educators – to emphasize to our young people that their value is not based upon what they'e wearing, what they're driving, but more what they're about – the integrity, what's in your mind. You know, as we say here, "A mind is a terrible thing to waste," and I think that we've wasted too many minds. I think we need to emphasize on our health, prevention, emphasize on education and go back to where we knew, 20, 30 years ago, that made us where we are today and who we are today. So, again, I think Destiny – Pride, and I feel that we as community need to continue to push forward in the manner that Martin Luther King and other leaders led us to do.
Destiny – Pride: Dr. McPherson Corder, Destiny – Pride thanks you for being our Spotlight for October 2013, and we thank you for sharing with our visitors your life's journey and the work you are doing to deal with the health care issues of our youth populations, especially those residing in minority communities. We know that youth health challenges very often turn into adult health challenges, which can impair and impede the ability for them to be productive and successful citizens. But because of what you and your associates are doing, we can look forward to witnessing more and more of our young people enjoying the days of their youthfulness and developing into the adult life that God has meant for them to live. Again, many thanks.
Dr. McPherson Corder: Thank you!
Did you enjoy our conversation with Dr. McPherson Corder? Let us know how much by leaving a comment in the box below.